Retinol conceals many secrets. What we know about its beauty benefits gives us a picture of an irreplaceable antiaging cosmetic ingredient. This is a true and a retinol face serum is the first and essential step towards keeping the young looks. Which vitamin A serum to pick for the best results?
Before reviewing the best retinol products, let's find out why this inconspicuous vitamin is a coveted ingredient for treating aging skin.
Retinol, that is vitamin A
Some people warn you against retinol saying that it causes irritations and allergic reactions while others encourage you to use it every day because it treats acne, rejuvenates and minimizes wrinkles. What's the truth then?
Retinol – vitamin A derivative which is the most popular in anti-acne treatments but also used for anti-wrinkle facials and removing dark spots. This is an effective antiaging substance which has just one flaw. Using too high concentration of vit. A may really spark irritations and make it react to the sunlight.
Why serum with retinol?
That is why it's best to use retinol infused into serum, avoid the daytime usage and apply it before SPF moisturizer. By doing so, you make the most of its skin-conditioning potential and keep the skin safe from discomfort.
What benefits does the regular application of retinol serum bring? It mostly depends on the state of your skin when you begin the treatment yet retinol surely:
exfoliates dead cells and smoothes the skin.
reduces wrinkles and dark spots.
adds elasticity and plumps up the face.
unclogs skin pores and makes them less visible.
minimizes acne and comedones.
boosts skin's radiance and healthy color.
RETINOL SERUMS REVIEWS
See the best-selling retinol face serums that are worth considering while choosing the best daily-care product for your skin: the-best-of-the-best vitamin A serums.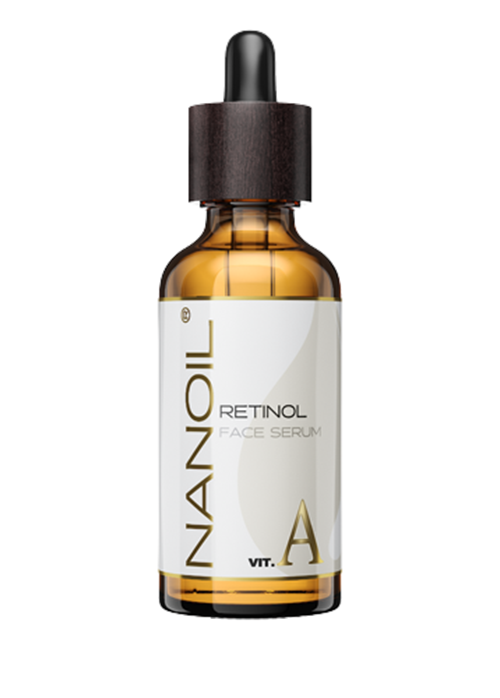 ▶ Nanoil Retinol: Vitamin A Face Serum
Size: 50 ml
Users say that the Nanoil Retinol Face Serum is currently the best retinol. The effect of this highly-concentrated formula is confirmed by skin-care experts. A glass bottle holds pure vitamin A and antioxidant-rich Boerhavia Diffusa extract.
The Nanoil Retinol Face Serum can be used both in the morning and as a part of the nighttime skin-care routine. Thanks to being lightweight, it's perfectly absorbed and works inside the skin, fighting wrinkles and improving the appearance. This is the only retinol serum which doesn't only reduce hyperpigmentation or wrinkles but also enhances the face shape as well as restores the skin's health and flawless look.
More information: https://nanoil.co.uk/vitamin-c-face-serum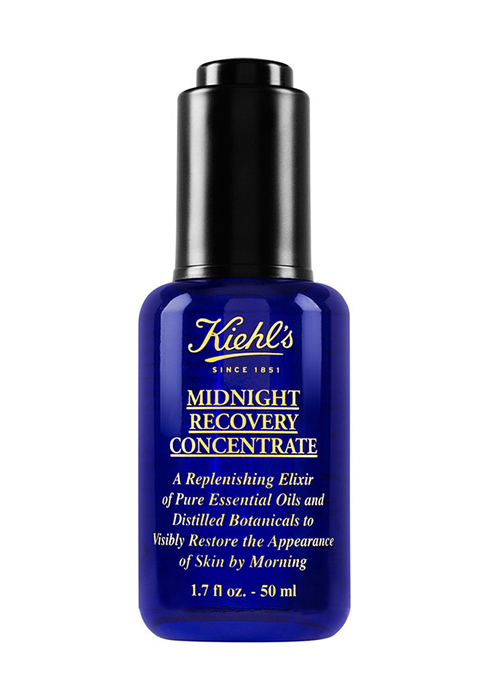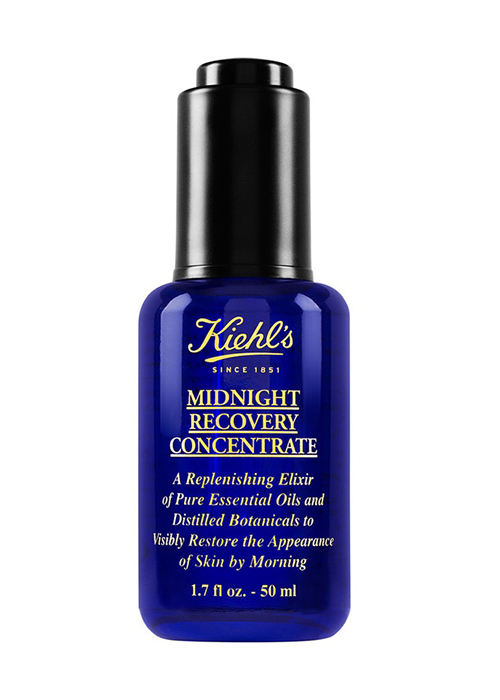 ▶ Kiehl's Midnight Recovery Concentrate
Size: 15/30 ml
This small-sized, nighttime skin-conditioning concentrate is one of the retinol best-sellers. This serum is designed only for the night use because it is supposed to repair, revive and replenish the skin's natural resources that have been used up during the day.
We must point out that 99,8% of the Kiehl's Midnight Recovery Concentrate is made up of natural substances. Still, this doesn't mean that the price should be as high as it is. Apart from vitamin A, the serum contains lavender oil, evening primrose oil and olive squalane (substitute of natural squalane in human skin).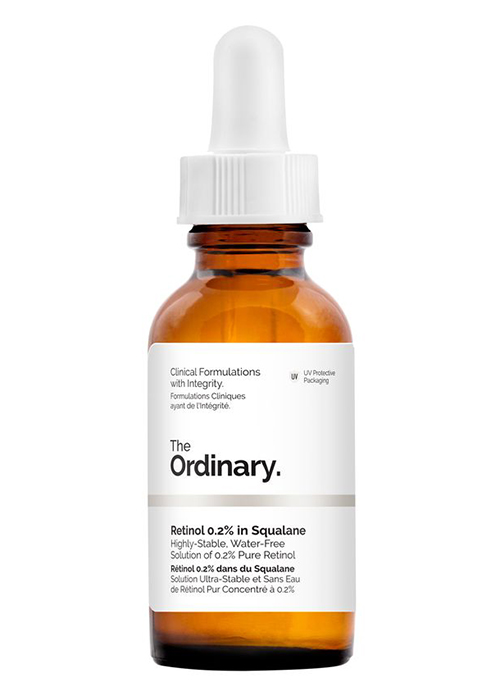 ▶ The Ordinary Retinol 0,2% in Squalane
Size: 30 ml
Another retinol serum we present comes from the famous brand – The Ordinary. This water-free formula contains 0.2% pure retinol. This is a low concentration of retinol but it's truly enough to fight wrinkles and plump up the skin. Too bad, you need to wait quite long to see the effect.
The Ordinary Retinol 0,2% in Squalane contains the tomato extract, vitamin A, squalane which is essential to the skin and anti-inflammatory rosemary extract. If your skin is easily irritated, you'd better choose a product with fewer components.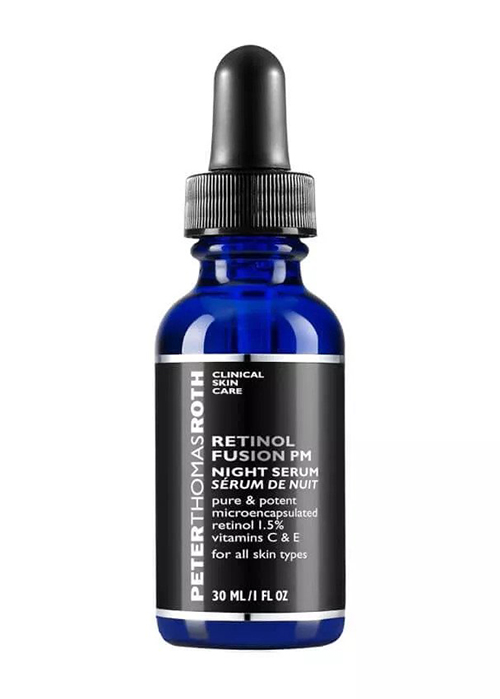 ▶ Peter Thomas Roth Retinol Fusion PM
Size: 30 ml
One of the priciest serums presented here – Peter Thomas Roth Retinol Fusion for the night use. When you look at the dark-colored bottle you may think it's a men's care product but it's actually designed for any type of skin, dull and limp-looking in particular. The long-term treatment is supposed to reduce wrinkles. The serum from Peter Thomas Roth isn't overloaded by components. Tocopherol (vitamin E) and squalane are worth mentioning. Unfortunately, the product also contains silicones and alcohols.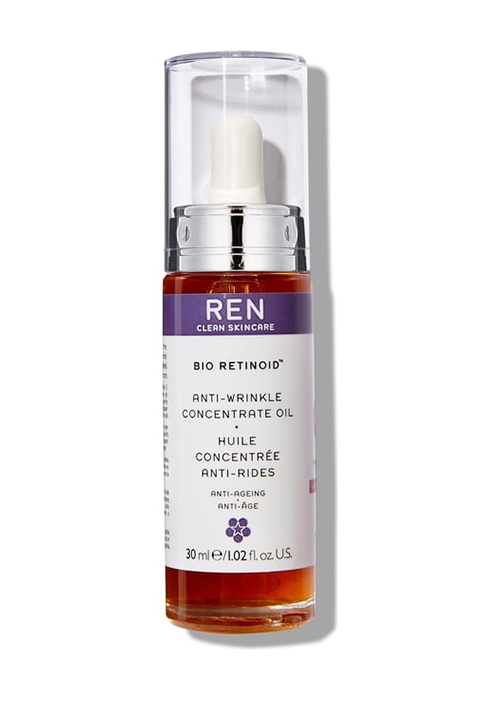 ▶ REN Clean Skincare Bio Retinoid Anti-Wrinkle Concentrate Oil
Size: 30 ml
Another retinol product in our roundup – REN Clean Skincare Bio Retinoid Anti-Wrinkle Concentrate Oil. This is an oil-based formula containing powerful retinol and it belongs to the REN Keep Young And Beautiful line. It has a high concentration of vitamin A and lipids which benefit the skin and should be used daily. The serum should be applied in the PM. It minimizes wrinkles, hydrates and evens out the skin color.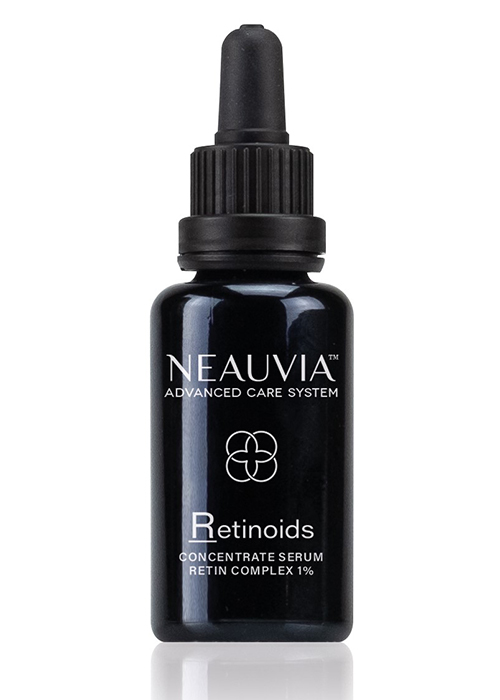 ▶ Neauvia Retinoids Serum
Size: 30 ml
The Neauvia Retinoids Serum is the last retinol we present. An elegant black bottle holds a concentrated serum rich in retinol complex 1%. It contains three forms of vitamin A: pure retinol, bio-retinol extracted from plants and retinaldehyde.
Neauvia Retinoids Serum is particularly recommended for reducing wrinkles and pigmentation marks because it evens out the skin tone and adds elasticity if it's used on a regular basis. Sadly, if you want to test its potential you need to be ready for a big expense.
Summary
Hands down, the cosmetic market offers many more retinol-spiked serums. Vitamin A has become so popular that cosmetic manufacturers do their best to meet the demand. We must remember to choose only fine-quality retinol serums that have the proper form of vitamin A in a safe and effective concentration and include natural and carefully-selected ingredients.