Hands down, we must write about good cosmetics and recommend them to each other. You should know some cosmetic winners which both work flawlessly and make our lives easier – usually multi-functional products ensuring sensational results. We have found five such timeless cosmetics. Check which ones get the best reviews from beauty bloggers & vloggers – you'll surely desire to have them in your bathroom.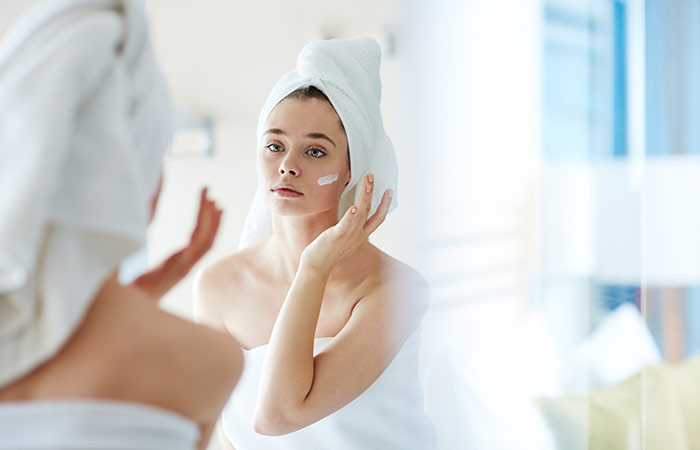 1. Natural oil
It rules in all types of beauty care and is suitable for foot care, baths, hand care, nails, it makes a good facial serum, make-up remover, a hair mask, a hot oil hair treatment or serum for hair ends – the key thing is that it ideally fulfils its function in each of these roles. An oil which is right for the hair type (porosity) is able to fully and fundamentally regenerate weak hair and its bulbs. It is going to add volume to hair, accelerate growth and block hair loss.
Lots of oils strongly rejuvenate by fighting wrinkles off, slowing down aging processes, leaving the skin smooth and reducing pigmentation spots. Argan oil, maracuja oil and Shea butter are the strongest antioxidants.
2. Eyelash growth serum
It is an innovative and efficiently-working product: an eyelash serum is the first type of a product to directly affect lash bulbs, reinforcing, stimulating to work, darkening and adding volume to eyelashes. The effects are usually visible just after four weeks. Checking which one is the best is worthwhile for the best and fastest results. Even ladies, who have always been struggling with sparse, short and thinning lashes, have a chance of upgrading their appearance. An eyelash serum is going to make them as dense, thick and long as they've never been before.
3. Scrubbing stone
A scrubbing stone is… a game-changing, everlasting exfoliator. It is a flat stone of white or gray colour and disc shape. You can buy a larger (for body) or smaller (for face) version. It is a brilliant way of getting smooth skin on each body part. Moreover: a scrubbing stone can be enriched with conditioning ingredients: all you need to do is soak the stone in a shower gel or a mild, hypoallergenic liquid soap. In this way, a face or body exfoliation becomes a pleasurable beauty treatment: the stone gently lathers and gives the skin nutrients included in a washing product. A thing to be remembered – rinse the stone in boiling water every two weeks or so – it is going to keep clean and maintain its conditioning properties for long.
4. Peruvian soap
It is a versatile and effectively-working product which suits all skin and hair types. 92% of the composition is made up of plant-derived ingredients. Peruvian soaps have a stunning, emerald colour and last very long. Gentle and safe (fit for sensitive and allergy-prone skin). The Peruvian soap is an array of natural active substances which revitalize, nourish and repair skin. It doesn't leave a greasy layer. It isn't alkaline so it doesn't disturb the natural pH of skin, conditions epidermis and locks water in, washing, nourishing and adding shine to hair at the same time. The soap from Peru is composed of cocoa butter, maracuja, papaya and Patchouli, free of parabens and comedogenic substances such as SLS, SLES. Your entire family can use it. The soap is a great make-up remover – use it as a face-washing gel if you like.
5. Hydrosols
Until recently, hydrosols were treated just like the by-products during the extraction of essential oils. Surprisingly, water which comes to being during distillation keeps the qualities and components of a given plant. That's why both gentle and powerful hydrosols rule on the store shelves. Hydrosols are natural, safe and versatile, having different benefits and working in various ways – depending on the plant they come from. Being a face-skin essence isn't the only role they fulfil. Spray it on the entire body and hair, mix it with oils or cosmetic clays.
Damask Rose hydrosol is one of the best-sellers: its skin-toning, rejuvenating and revitalizing benefits are invaluable. Neroli hydrosol (or Orange Blossom) and rosemary hydrosols are other brilliant forms of flower water (the rosemary water can be applied to hair and scalp to reinforce bulbs and prevent oiliness). Witch-hazels hydrosols are cut out for skin that struggles with broken blood vessels and irritations; it calms skin down, constricts vessels and prevents the occurrence of spider veins.