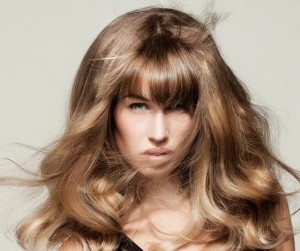 Many myths have arisen in terms of hair and hair care. Often repeated opinions can be partially true, but do you know where to find the answers which claims are true and which are not? We have decided to dispel your doubts about hair care once and for all. Below, you will find answers to the most frequently asked questions. We answer, we refute myths, confirm the facts.
1. Frequent hair brushing accelerates its growth
MYTH. Too often combing can only cause damage to hair scales and the fragile structure of strands. Additionally, if you have a comb or a brush with sharply pointed bristles or teeth – you might as well irritate your scalp.
2. Natural oil weigh hair down and cause oily scalp
MYTH. Appropriately chosen oil that matches hair porosity not only it will not weigh your strands down but also penetrate to the interior and deeply regenerate wisps. Oils are the weapon in the fight for beautiful hair. What is more, they 'mend' and nurture scalp.
3. In summer, you should use products with sunscreen to protect hair from harmful sun radiation
TRUTH. Hair, exposed to sun radiation becomes dull weakened and tends to over-dry very quickly. Sun also speeds up the effects of skin and hair ageing. Therefore, using cosmetics with UV filter is a must. In terms of hair care, the best will be mists or an appropriately chosen hair oil.
4. Hairspray, texturising styling patty and hair gel will protect from chlorinated water during a visit a a swimming pool
MYTH. Styling products combined with chlorinated water will bring disastrous effects. Cosmetic market offers many special preparations, especially designed to protect wisps from swimming pool water. They have a high concentration of provitamin B5 that moisturises and softens strands.
5. Using a hair tie damages and weakens wisps
YES and NO. First of all, make sure not to tie your wisps to strong. Additionally, you are not supposed to create a ponytail on wet hair. This would definitely lead to weakening. Fortunately, we can seek help in special hair ties that are gentle to our strands. The biggest hit in this field are spring-like ties called invisibobble. They are safe, elastic and guarantee an original hairdo.
6. Frequent washing weakens hair
MYTH. Properly chosen shampoo and conditioner should never harm hair or over-dry strands. Unfortunately, some women tend to buy unsuitable hair products that cause more harm than good. Therefore, if your wisps require special treatment, simply match the products to their needs. With a suitable cosmetic you can feel free to wash it whenever you want.