Aloe is a plant which lasts even when there's no water nearby. There are over 400 species of aloe and they have different uses. What are its beauty benefits and how to use it in beauty routine?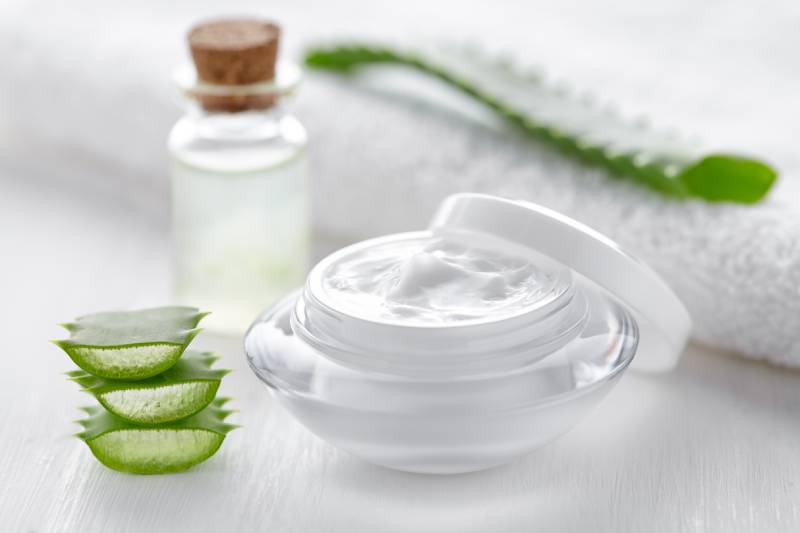 The benefits of aloe plants have been known for ages. This plant has been used for treating lung diseases and soothing burnt skin. It's mentioned even in the Bible.
These days aloe has many uses in medicine and cosmetology. You can grow it at home and use fresh leaf juice. We could list its benefits endlessly. Among others it boosts immunity, has antifungal properties and penetrates the deepest layer of skin. That's why aloe-based cosmetic products are extremely popular. They are brilliant for an everyday beauty routine. Aloe is found in products for people of all ages.
Aloe in hair care products
Aloe is added to shampoos, hair masks and conditioners. The plant promotes hair repair, leaving the hair stronger, more shiny and healthier. It is also easier to comb and doesn't tangle, plus it stops getting frizzy or static. Aloe also prevents split ends and breakage. It is rich in amino acids and vitamins A, B2, C, E. Aloe vera is a natural humectant which maintains optimal hydration level in hair.
Aloe in anti-wrinkle creams
Aloe promotes synthesis of collagen and elastin, which is why applying it on the skin ensures its firmness, smoothness and elasticity. Aloe is rich in essential ingredients for aging skin. Vitamin E – aka vitamin of youth – moisturizes, smooths and deeply hydrates the skin, vitamin C strengthens capillaries while vitamin A boosts production of hyaluronic acid and triggers removal of dead skin cells.
Aloe in lip balms
Aloe-based lip balms protect fragile lip skin from external conditions. Aloe prevents dryness of epidermis due to the sun, wind or minus temps. It also handles scrapes, chapped lips and insect bites soothing the skin. Aloe lip balms speeds up skin healing and softens the epidermal layer so we can have beautiful lips while lip make-up is easy and stunning. Aloe is perfect for repairing lip skin affected by inflammation.
Aloe in body lotions
Aloe-rich body gels and lotions are heaven for dry, sensitive and peeling skin. Aloe deeply moisturizes and repairs the skin, plus has a firming effect. It can be used even on atopic skin because it soothes irritation and inflammation. Aloe-based products bring instant relief.
Aloe in acne treatments and deodorants
Aloe holds precious enzymes which prevent free radical damage, plus antarnoids which kill bacteria and fungi. That's why it is a popular ingredient in anti-acne treatments. It definitely lessens symptoms of acne, however it shouldn't be treated as a remedy eliminating the problem because acne requires pharmacological treatment and proper skin care.
Also, aloe is found in deodorants thanks to its antibacterial properties. It removes body odor and neutralizes bacteria from sweat.