It's high time you confessed all your smaller and bigger skin care sins. If you want to turn the looks of your skin around and treat your personal care seriously, check which one of the below sins concerns you and stop doing it! Once and for all. Your skin will be grateful.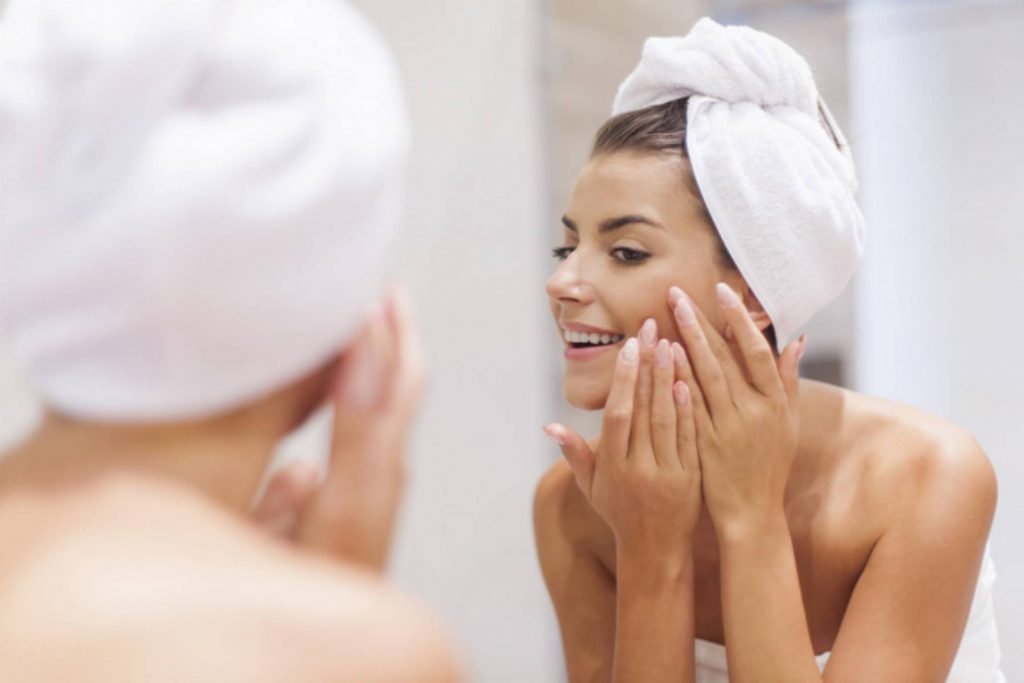 7 Skin Care Sins
1. Careless make-up removal and cleansing
Removing make-up products and cleansing the skin is a basic skin care stage we must perform. Too bad we tend to do it carelessly. The biggest mistake is forgetting about a face toner in daily care. In the meantime, a toner is a product that leaves skin's pH balanced, soothes and freshens, aids in absorption of ingredients and primes skin for next products to come. Micellar water is not enough to thoroughly cleanse the skin. After removing make-up, always reach for a cleanser gel or mousse to leave the skin flawless and clear the pores. Ideally, use the one made of natural washing ingredients.
2. Dirty make-up brushes, combs and other accessories
It's a really common sin. Now think when was the last time you washed your make-up brush, hair comb or beauty blender? Is your muslin cloth for OCM clean? Make-up brushes and all other accessories that we use for skin or hair pick up bacteria very quickly. In a perfect world, you'd need to replace your towels every four days and wash your make-up tools as often. As far as towels are concerned, you should follow this rule because they are a source of bacteria proliferating in damp environment of a bathroom. Clean your make-up brushes, incld. mascara wand, once a week or at least every ten days.
3. Ignoring the list of ingredients
Have you ever happened to buy a cosmetic on the basis of a commercial, a friend's review or big catchwords? Face lift cream? Scalpel effect? That's great but you must first check whether the promised wonder-working substance is high on the list of ingredients. Go for products that are clear of synthetics and are made of as natural substances as possible. Your skin will be grateful and you will spot the difference once you give up on cosmetics formulated with parabens, silicones and alcohols.
4. Drugs and sugar
Cigarettes, alcohol and even coffee don't have a good effect on skin, that's for sure. All kinds of drugs are detrimental to our health and we'd better give up on them, and introduce fresh veggies and fruit, juices and products rich in micronutrients, vitamins and minerals instead. Sugar contributes to the occurrence of acne pimples and imperfections on skin.
Nettle, horsetail and pansy infusions have an amazing effect on the condition of the skin.
5. Too little water
When your skin is thirsty, you can see it right away. A dehydrated body lacking sufficient amounts of fluids doesn't do well. The skin looks fatigued, sallow, dull, lacks elasticity and firmness. It also ages faster so you can spot wrinkles very early. Try to drink around two liters of mineral water, juices and herbal teas on a daily basis.
6. Too little exercise
Exercising has a direct effect on the skin's "quality". The lazier you are, the worse the skin looks: lost elasticity, cellulite on your legs, wrinkles and creases on the face. The facial oval is changed, cheeks sag, the body gets unwanted resources of fat. It's a common knowledge that exercising benefits both health and good looks. All processes in cells are accelerated whereas the body gets rid of toxins and impurities that gather in cells. We feel better, the blood flow is improved, the skin looks radiant and lively! Let's not abstain from workouts. A happiness hormone is the best cosmetic in the world.
7. Mismatched skin care products
We often buy products that aren't right for our type of skin e.g. too harsh scrubs or fruit acids which harm instead of helping. Some of you tend to combine products that should never go together. If you seriously want to use powerful active ingredients and skin care, consult with your esthetician to learn which cosmetics are made for you and which ones should never be used together. This way you will gain the best effects and guarantee youthful-looking skin for long years.