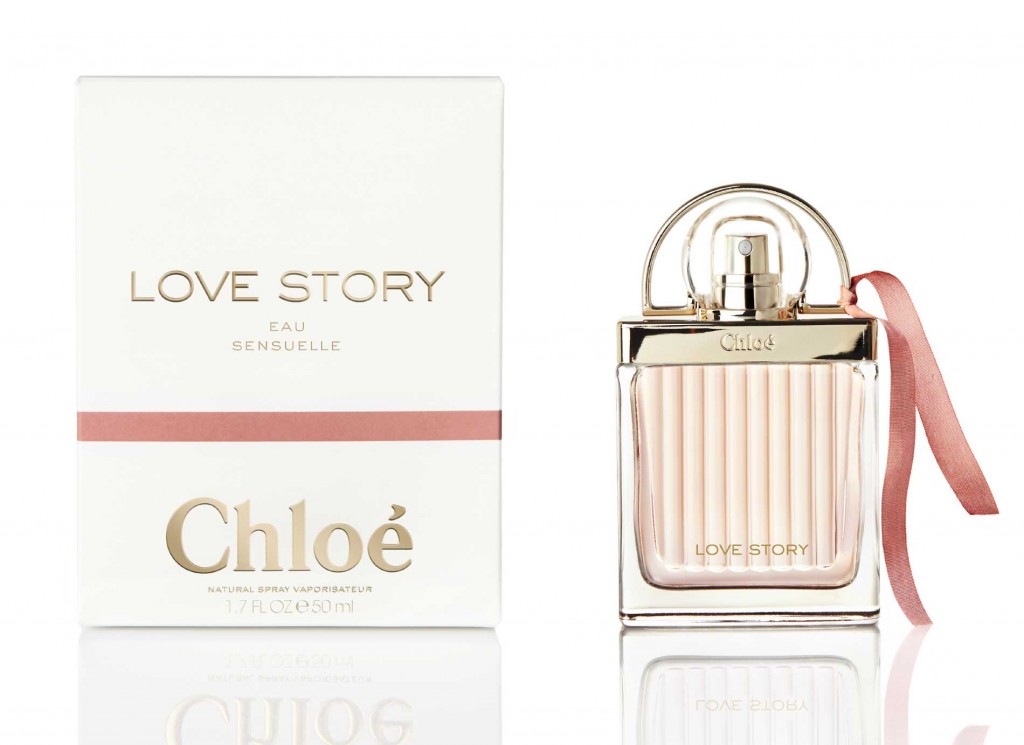 Valentine's Day just around the corner. Have you already picked the present for your other half? If not, Chloe has some minor tip for you. It is Love Story Sensuelle. Meet the most sensual fragrance in the world and you certainly will fall in love with it.
Paris, love and perfume
Why does Chloe perfume refer to the padlock? We all know that Paris is the city of love. There is a place in Paris where many declare eternal love for each other. The place is called Pont des Arts and this is a bridge where couples hang padlocks with their initials and throw a key into the water. These original love symbols left by people in love were inspiration for Love Story Sensuelle. The bottle has metal grip and glass bottle decorated with pleats. The face for Chloe campaign became French actress, Clemence Posey. Her extraordinary beauty perfectly represents Paris and the feminine beauty created by the brand.
Note of heart, head and depth
And how does love smell like according to Chloe? In Love Story Sensuelle you can sense floral, sweet and elegant notes. There are among many: orange flower, heliotropium, vanilla and sandalwood. Your body will be coated by sensual aroma that will accompany you throughout the day. You get the opportunity to feel like in the city of love. Try Love Story Sensuelle by Chloe and find out for yourself, what it means to fall in love.
Valentine's gift
New perfume is available in bottles with various capacity: 30 ml/1 fl. oz., 50 ml/1.7 fl. oz. and 75 ml/2.5 fl. oz. Obviously, as it usually is with French perfume, these are also not cheap. In order to get Love Story Sensuelle by Chloe you have to spend significant amount of money or ask your boyfriend to get it for you as a present. You may say that "if he loves, he will buy". Have a Smoochy Valentine's Day!