Balance matters a lot in hair and scalp care. To keep strands healthy and enviable, you need emollients, humectants and proteins in ready-made hair products or natural ingredients. Check what substances your hair is missing and how to replenish them.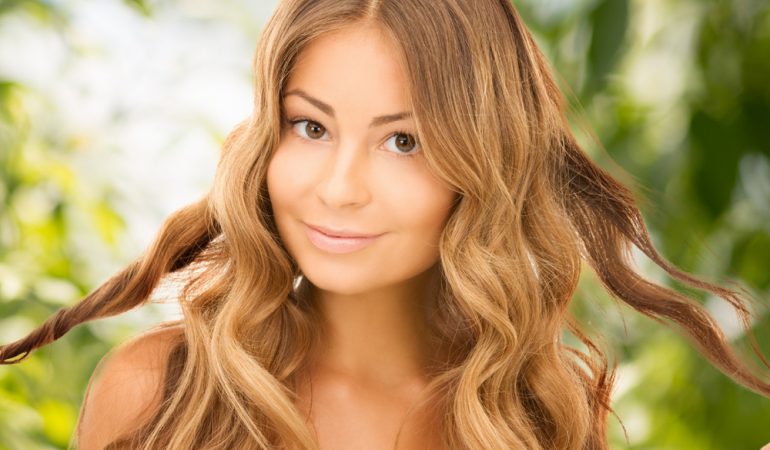 EMOLLIENTS FOR HAIR PROTECTION
Emollients are ingredients that soften and moisturise dry hair or irritated skin. These are mostly oils and other fats that enhance the ability of hair to lock water in. Frizzy and unmanageable hair means the lack of emollients. These substances occur mainly in hair masks and conditioners and protecting products for hair ends. Emollients include argan oil, olive oil, mineral oils, Shea butter, jojoba oil and silicones.
Remember that…
Silicones are the type of emollients. They can be divided into water-soluble silicones, silicones washed with mild SLS shampoos or detergents and silicones that evaporate. In the case of the last ones, a conditioner is enough, delivering extra hair and scalp care.
HUMECTANTS FOR HAIR MOISTURE
Humectants are the substances that lock moisture in hair. If your strands are dry and brittle, a portion of humectants will surely come useful. Be careful while using humectant-rich products which may trigger frizz and coarseness in high humidity. Glycerol, honey, panthenol, Aloe, flaxseed gel, urea and hyaluronic acid belong to the group of humectants.
Remember that…
The use of humectants depends on air humidity and temperature. Humid air is attracted to the inside of hair which causes its dryness. On the other hand, dry air makes humectants draw water out of hair. Result? Hair is dry. If you want to keep hair permanently-moisturized, use humectants together with emollients.
PROTEINS FOR HAIR RECONSTRUCTION
Proteins are in other words amino acids. They occur both in cosmetics and hair, and are responsible for hair repair and smoothing hair structure. Protein-lacking hair is thin and difficult to style. Protein-rich products come in useful if your hair has recently undergone heat-involving procedures. If you overuse proteins, your hair will be brittle and fragile. Proteins are divided into:
– high molecular weight proteins: wheat, milk, silk, oats, corn, soy, elastin, collagen, egg yolk;
– hydrolized proteins (the tiniest molecules of the divided protein): wheat, keratin, milk, casein, silk, elastin, collagen;
– amino acids: l-Cysteine, arginine.
Remember that…
You can't apply to much protein to high porosity hair as it makes hair extremely dry and triggers frizz. Protein shampoos make no sense because proteins – in order to start working – need to be left in hair for around 30 minutes. That's why a hair mask works much better. If you want to avoid extremely dry, overproteined hair, always apply them with humectants.
HOW TO USE EMOLLIENTS, HUMECTANTS & PROTEINS?
Take a look at a few combinations using products containing emollients, humectants and proteins. Your hair care using these substances might be as follows. First, wet your hair with water, apply a protein mask and rinse it out after the time indicated in the leaflet. Next, apply a humectant and emollient mask, rinse it out and use a silicone serum.
There's another trick. Damp your hair and apply a humectant mask. After the time indicated in the leaflet passes, precisely wash it off and apply a protein mask. After rinsing hair out, use an emollient mask or a silicone serum.
There's yet another way to nourish hair and provide it with the perfect amount of the three substances. It involves applying a hair oil and rinsing it out or washing hair. Another stage focuses on a protein mask – wash it off after the time advised by the manufacturer. Finally, use a humectant or emollient mask; a silicone serum will work, too.