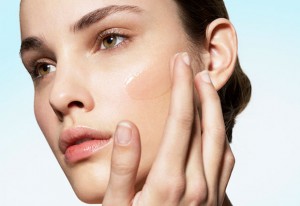 BB creams are not everybody's favourite. Those balms are meant to be used mainly during spring and summer when we do not feel like wearing a thick layer of make-up. Maybelline 'Dream Pure BB Cream' is said to be loved by any woman regardless of her skin type. The BB balm comes in a cute plastic tube with a matte finish. It is a great product for oily and problematic skin. The BB cream contains 2 % of Salicylic Acid that help to cure acne and prevent skin from breaking out.
The producer claims that this universal product will:
Cover all skin marks and spots.
Even the skin colour.
Minimalize the appearance of skin discolorations.
Tighten the pores and make it look smaller.
Moisturize the skin.
Hide under eye circles.
Adjust to the skin shade.
Provide protection from sun due to 15 SPF.
Absorb the oil excess and keep your skin matte.
How does the cream really work? The texture is soft and creamy and it is perfect to be applied with fingers or with a brush. It distributes well without leaving cakey patches around the nose as many covering creams do. It is lightweight and you may forget that you are wearing anything. The lasting power average as it will remain fresh looking for about 6hrs.It is a good idea to apply the moisturizer and a face premier prior to 'Dream Pure BB Cream' . Those who do not like heavy scent to beauty products will be pleased to know that the cream is hardly fragranced.
It gives medium coverage that can be built up to high coverage without creating 'the mask effect'. It is not so great when it comes to creating the matte finish. It leaves your skin shiny in the chin area and in the T-zone. It is necessary to use a matte, setting powder to keep the shine down. The product is affordable and it can be purchased in most of drug stores.