Is the perfect skin hydration possible to achieve? Himalaya Herbals proves that the carefully selected herbs and minerals will do. Nature has been the inspiration for the latest nourishing body and face cream formula. Innovative solutions were used, too. This has brought a product – actually the series of very effective care cosmetics.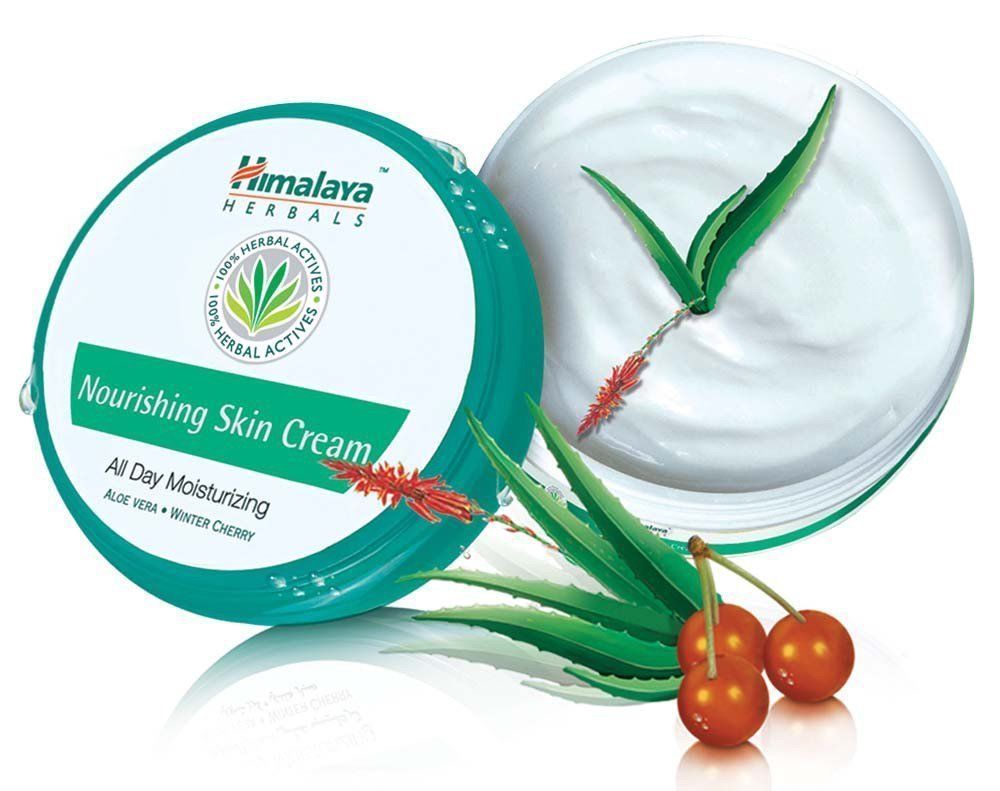 Himalaya Herbals – a brand that produces cosmetics based on natural ingredients, using the properties of herbs and plants growing at the feet of Himalaya mountains – the cleanest regions in the world. It makes use of the original recipes of Indian natural medicine.
HIMALAYA HERBALS NOURISHING SKIN CREAM
It's a weightless nourishing cream with a small quantity of fat. It is based on herbs that upgrade the skin condition. The cream is designed for face and body skin care. If your skin needs moisture and nutrients, you will make the best out of the product. Thanks to three powerful natural substances, the cosmetic works in three ways.
Hydration – Aloe
Himalaya Herbals Nourishing Skin Cream ensures an in-depth hydration due to a large concentration of aloe extracts. Aloe is rich in vitamins, minerals, amino and fatty acids. When it comes to skin benefits, the substance kills off pain and inflammation. Aloe eliminates itching, rejuvenates and provides an intensive moisture. Thanks to aloe, Himalaya Herbals cream increases skin elasticity through boosting the production of collagen and elastin in cells.
Nourishing – Indian Ginseng
In Ayurveda, Indian ginseng is used for treating lots of skin diseases and improving skin condition. Indian ginseng root was mostly used in the production of Himalaya Herbals Nourishing Skin Cream. There is a reason why this very plant is included in rejuvenating toners. Indian ginseng stimulates the cellular renewal, repairs and nourishes the skin.
Protection – Indian Kino Tree
Himalaya Herbals laboratories know perfectly well that the Kino Tree extract enhances the removal of dead skin cells. It gives the cream its moisturising, regenerating and nourishing properties. However, the protective benefits of the ingredient are the most important as they gift the skin with protection against external aggressors, UV radiation and pollution.