Apart from figure, height and skin, there's one thing we must put on the list of catwalk models' traits we are envious of. It's the hair. Even outside the catwalks and fashion shows, their hairdos catch the eye and stun everybody around. We can define their everyday hairstyles using an oxymoron of controlled chaos. We are talking unruly waves that are known as model off-duty hair. How to do it step by step?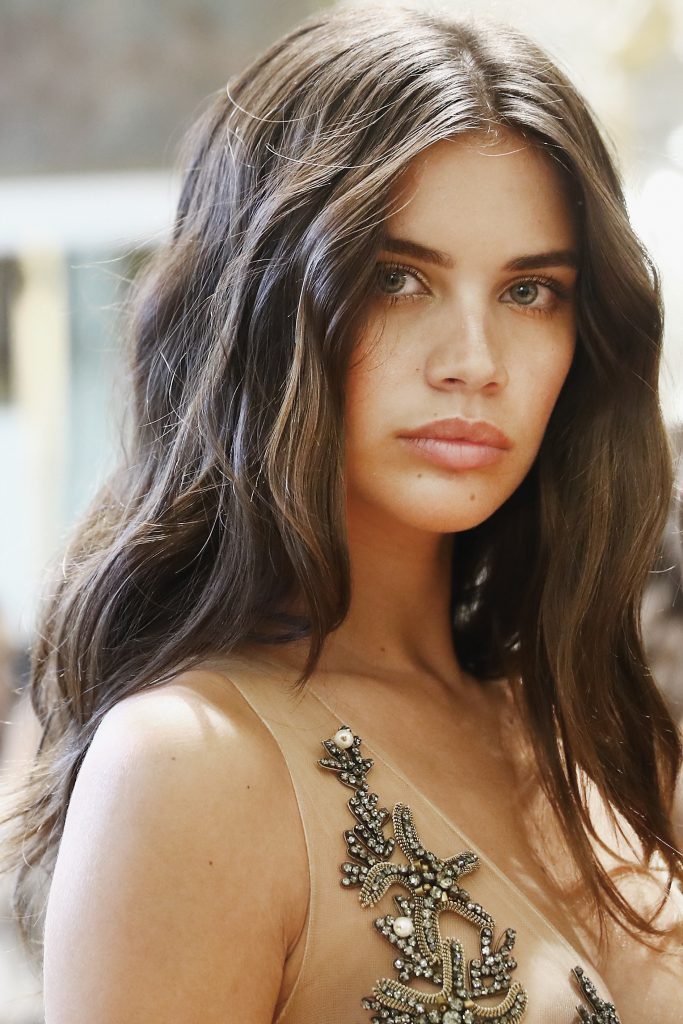 How do models look off duty?
Different than during the fashion show, that's for sure. They give up on tight, skimpy clothes and high heels to change to oversize shirts and comfy sneakers. They do the same with make-up and hair – everyday hairstyles are simple and look natural. Model off-duty hair goes along with loose sweater, straight jeans and flat shoes.
Model off-duty hair step by step
Naturally curly hair is easiest to work on – all you do is get the right blow-dry and suitable styling products. Obviously, model off-duty hair is possible regardless of your hair structure, even on curl-resistant straight strands; you just need to put a little more effort.
Model off-duty hair: Step 1. Wash and blow dry your hair. When it's damp, divide it into halves and make two braids. You should let your hair air dry this way e.g. throughout the night. Instead of braids, you can try twisting your hair all over the head: divide hair into small sections and twist each section from the root to the end and secure with a bobby pin or tie.
If your hair is straight, stiff and doesn't hold curl, apply a bit curl-defining cream before braiding or twisting hair. For example, use Schwarzkopf Mad About Curls. Ideally, apply it to hand palms first and then work it through strands. Such product softens your hair and thus eases further steps.
Model off-duty hair: Step 2. Unbraid your hair and run fingers through the strands (bending your head down). Apply some texturizing spray to add volume. Scrunch up and wait until the product is fully absorbed or use a blow-dryer with a diffuser.
Model off-duty hair: Step 3. Apply a bit hair oil or silicone serum to moisturize and make hair look healthily. We recommend Nuxe Huile Prodigieuse or Biosilk rich in silk and silicones.
Model off-duty hair vs sea salt
Sea salt from the Dead Sea contains lots of valuable ingredients, including magnesium, calcium, sodium, chlorides, potassium and bromides. Consequently, when it's used the right way and not overused, it strengthens and purifies hair. Add it to ready products or purchase a product that contains it.
You can get the beach wave look with ease. To create this lovely hairstyle, apply it to damp hair lengths and scrunch up. Next, blow dry and scrunch the hair at the same time. Now, enjoy your gorgeous natural curls! To make the style last, spritz sea salt spray on hair.