Nighttime hairstyles are great if you don't like doing your hair in the morning. They let you create a variety of looks such as curls, waves, silky smooth hair… Which one to choose not to waste time styling the hair in the morning rush?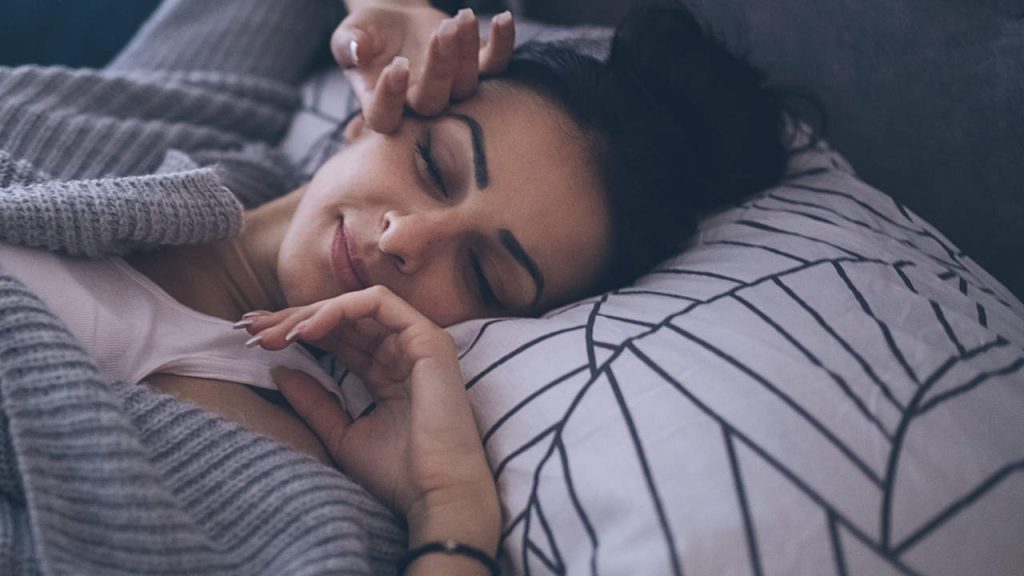 Overnight hairstyle to keep tresses safe
If keeping your hair secure and damage-free at night matters to you, invest in two things: a satin hair cap or satin pillowcase. A bonnet comes in handy if your hair's curly, protecting the hair against creasing and reducing frizz. When it comes to satin pillowcases, they guard against hair structure damage.
Before sleep, it would be ideal if you could tie your hair up in a bun or make a braid. If you're afraid this hairstyle will keep you awake, remember you don't need tight buns or braids. If you decide on a bun, do it on the top of the head so you won't feel it when asleep. You'll wake up with gorgeous curls or romantic waves. All you need now is running the fingers through the hair and spraying some setting product on the tresses.
What about overnight straightening hairstyle to keep the hair smooth and curl-free? Simply pull the hair back into a ponytail. If your hair isn't frizzy, you'll wake up with silky smooth tresses.
Tips for the best overnight hairstyles:
Before sleep, make sure your hair is dry since wet tresses are damaged easily.
Don't wear tight hairstyles to avoid creases.
Always use soft and thick hair ties. The ones with metal clasps or rubber bands cause damage to the hair.
Never fall asleep with a towel on. Damp environment triggers the occurence of bacteria and fungi.
Never harshly towel-dry the hair to avoid scalp irritation and poorer hair condition.
While washing, apply a conditioner for smoother, better-looking hair.
Don't apply a hair spray before sleep as it would stick strands together, dry hair out and cause damage.