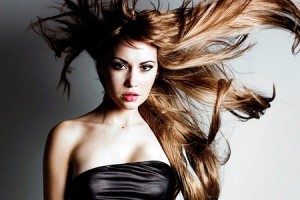 Autumn season is the time to rejuvenate and repair all damages done during hot summer. Our hair is often dry and it needs to be taken care of. Exposure to Sun, dry air, and splashing in a salty sea has taken its tool and it's time to bring life to our fizzy curls. The good news is that you do need to spend a fortune to make your hair shine and to make it one of your assets again. First of all, get rid of all dead hair and make an appointment to have your split ends cut off. Think of it like a plant; when the plant dies no matter how often you feed it and water it, it is not going to get better. Even if you treat it with the most expensive serums and oils, it will not get back to life miraculously.
The next step is to provide your locks with deep moisturization. It is important that you choose products designed for your hair type. There are shampoos for dyed hair or for oily one. You can buy the whole series of hydrating products starting from shampoos, rinse-off conditioners, and masks. For most people using only conditioner is not enough to make your hair look good. It is necessary to apply leave-in-conditioner in between showers and to oil locks with coconut or argan oil just before washing your hair. Oiling curls for at least 30 min each week makes them soft, shiny, and hydrated.
Often mistake in the hair care is washing curls too often. We do not realize that shampoos contain harsh foam agents that strip off the essential oils from our scalps. It is the beginning of vicious cycle as to protect the head; scalp will produce even more oil making our hair greasy faster.
What's more, when your hair is wet it's very fragile and prone to breakage. Therefore, finger comb it or use the wide-tooth comb to detangle it.
Heat is another factor that causes your hair to be damaged. Air dry it as often as possible and it if you are in a rush blow-dry it with the cold air. Whenever you use heat on your hair, remember to apply a heat protectant on it earlier. There are many good heat protectant available in any drug store.