Keratin – this word is well known to everyone who's interested in hair and nail care. It is because keratin is what hair and nails are made of. Its deficit is a really bad sign for your beauty because it causes damage to the epidermis, hair, and nail brittleness. What exactly keratin is and where is it present? Why it should be supplemented and where can you find it? What is the cosmetic use of keratin and what is its impact on hair and nails?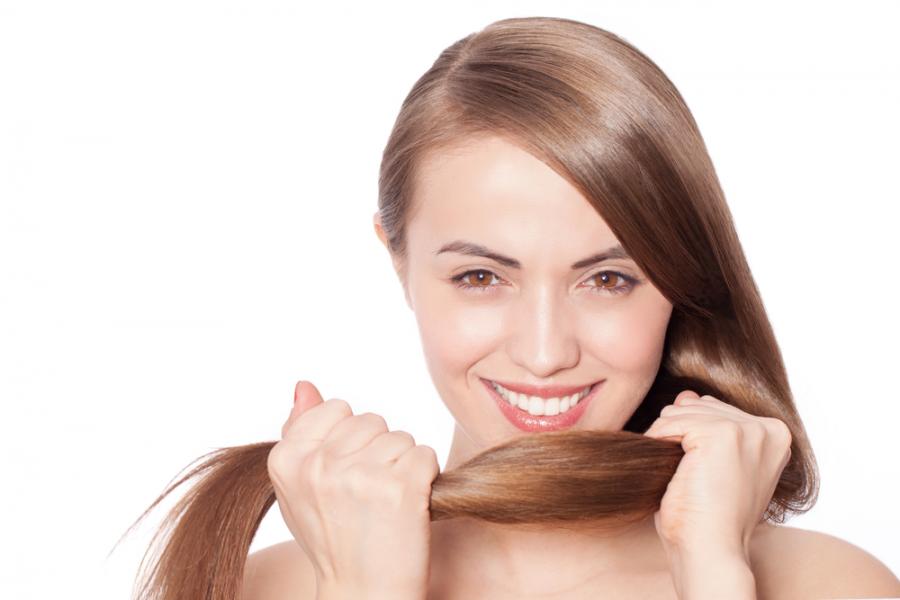 What keratin is and where is it present?
Keratin is known also as scleroproteins. To us, it is important that keratin is the main component of epidermis, hair, and nails. It is created in the process of keratinization of the epidermis. It occurs on the simple rule of transition: the cells of skin gradually die back and create a keratinized layer of the epidermis which after a month is being flaked away.
Keratin is also very important because of being the main component of the hair shaft. It is keratin fibers that make hair elastic, bouncy, and glossy, while the lack of it leads to hair cuticles to open and that is the direct cause for hair damage and split ends. What is more, keratin makes for the main component of the nail plate. Thanks to it nails are hard and resistant to damages.
Keratin in cosmetics – the use
For beauty purposes, special protein is used called hydrolyzed keratin or keratin hydrolysate.
These are water-soluble proteins obtained in the process of sheep wool hydrolysis. Keratin hydrolysate contains amino acids (a base component of proteins) that are nearly identical to those in the human hair and nails. Thanks to it hydrolyzed keratin easily binds with the proteins in our hair penetrating deep into its structure and repairing the damages that occur during the everyday care and action of unfavorable atmospherical factors (the sun, wind). Have you ever wondered how pure keratin looks like? It's a clear liquid with yellowish or brownish color and characteristic smell.
Keratin in cosmetics for hair
Hydrolyzed keratin is an important ingredient of shampoos, hair conditioners, hair masks, products for hairstyling, as well as products for permanent wave and bleaching. Its main task is the deep regeneration of the damaged hair. It happens by replenishing the deficits of natural components of the hair structure. Hydrolyzed keratin is recommended for all hair types but it is the greatest help for dry, brittle, matte, and damaged hair, for example, after chemical treatments.
Keratin and its effects on hair – why should you try it?
strengthens hair, boosts volume, and ensures gloss,
hair is moisturized and soft,
closes hair cuticles,
regenerates split ends,
protects hair against mechanical damages,
improves scalp condition,
eliminates dandruff,
protects against bleach and dyes,
protects hair against dryness causing impact of
washing substances,
prevents the negative impact of UV rays and wind.
Keratin and its impact on the nails
Keratin is invaluable when it comes to nail plate regeneration. Hydrolyzed keratin when included in nail polish and hand cream can regenerate damaged nail plate. In other words, it hardens it and makes it thicker. What is more, keratin prevents breakage and split nails, moisturizes and heals cuticles around nails, protects against damage and discoloring, improves the condition of yellowish nails.