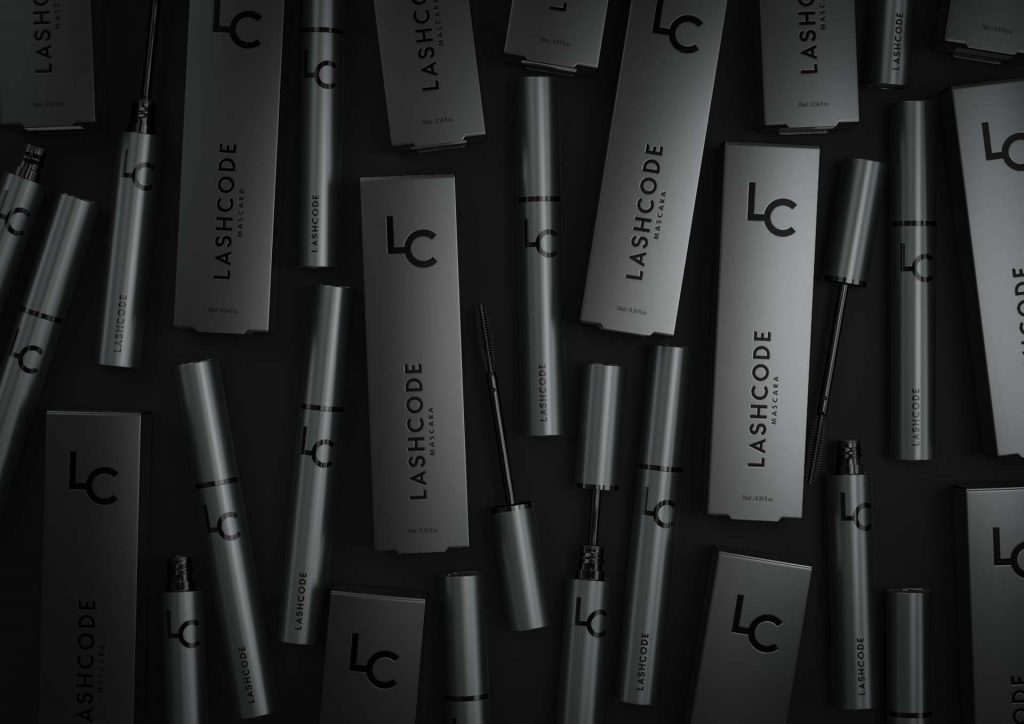 Do heavy mascara coats harm lashes? No, providing that you choose the right mascara with additional conditioning properties. And this is the exact action delivered by LASHCODE – a mascara that beautifies lashes by doing two things simultaneously: defining and conditioning.
Definitely, the most frequently bought colour cosmetic is a mascara. As a matter of fact, women can do without a lipstick, an eyeliner or a highlighter, but they will never resign from making use of a mascara. Even if they don't use a mascara on daily basis, they attach eyelash extensions. No wonder why the greatest part of questions belonging to 'beauty' category concern mascara products. What's the best mascara? How to apply it the right way? And finally, are conditioning mascaras effective? It'd be better to use an example to answer all the questions.
A conditioning mascara LASHCODE
LASHCODE isn't just a regular mascara. It's a mascara that offers professional make-up done in a fast and very precise way; even when we don't have any special skills at applying colour cosmetics or when we do make-up occasionally, mainly for some important events.
Owing to LASHCODE, application of make-up gets remarkably easier because:
it goes with a precise applicator
its formula is ultra-light and precisely coats the lashes
it doesn't crumble off, smudge or stain eyelids
is incredibly long-wearing so there is no need to apply touch ups
How LASHCODE beautifies lashes?
It doesn't only beautifies but also takes care of eyelashes. Seemingly not much, but in these two actions are hidden dozens of properties the mascara possess. LASHCODE:
noticeably extends lashes
adds body to lashes from the very roots
coats even the shortest and thinnest lashes
gives buildable volume
enhances look and intensifies eye colour
increases elasticity of lashes and provides reinforcement
supports natural lash growth processes
combats lash loss
Make-up with LASHCODE
Just one coat of LASHCODE is all it takes to enhance eyelashes in a subtle and feminine way. Only this mascara is able to gift lashes with intensively black colour, extend and plump up the eyelashes to make them look as if there were thicker.
With each stroke the results are getting even better. Eyelashes win amazing volume and help to create the eye-opening effect. Only LASHCODE allows to customize the effect without leaving lashes clumpy. In fact, you don't have to put on many coats to let the mascara enhance look perfectly.
Brush that goes with LASHCODE
The shape and size of the applicator have a huge influence over the effects that can be created due to LASHCODE. The dark mascara tube houses a silicone brush with precisely arranged bristle. Its length varies so it's possible to apply mascara to the corners of the eyes and coat even the tiniest lashes. Moreover, the brush is elastic and embraces eyelashes with the right amount of the cosmetic. If it wasn't for the brush, LASHCODE wouldn't separate lashes so perfectly.
How LASHCODE takes care of eyelashes?
Stunning eye make-up is just one of the beneficial results that LASHCODE produces. Another positive outcome are healthy and good-looking eyelashes. They are full of shine, elastic, strong and resistant to falling out. This is possible due to reinforcing substances this mascara features, among which you can find the following:
panthenol
baicalein extract
soy and wheat germ extract
arginine
pro-vitamin B5
Learn more: lashcode.co.uk