Moisturising reduces the visibility of wrinkles and has an influence on the healthy, youthful and radiant appearance of the skin. It softens, smoothes and tightens it. Consequently – the water deficit causes loss of skin elasticity. In turn, the relaxation of collagen and elastin fibres reveals all imperfections and fine lines. Before you learn how to moisturize the skin, learn about the factors that contribute to its dehydration.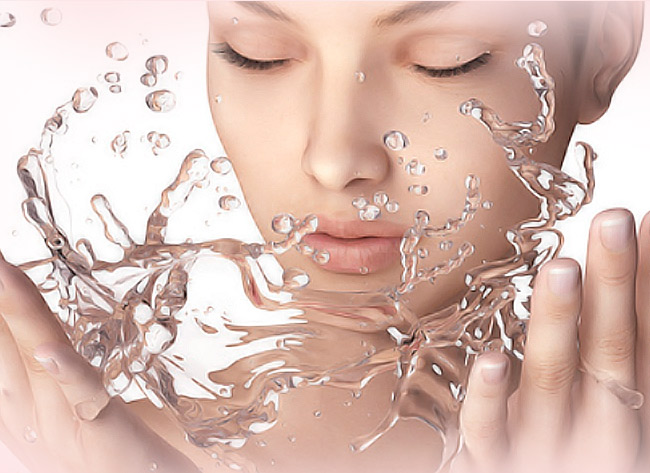 Factors that favour dehydration
The process of water loss is accelerated by external factors, mainly staying in air-conditioned rooms, temperature fluctuations and frequent exposure to the sun. Dehydration is also promoted by the use of strong cleansing cosmetics and contact with chlorinated water. They will also hinder maintaining an adequate level of hydration. Over the years, the skin loses moisture much faster.
How to moisturise the skin?
In order to prevent water loss, you must take care of your skin in two ways: from the outside and from the inside. To moisturise the skin on its surface, make sure to apply good hydrating masks, balms, creams and lotions. However, to hydrate it from within, remember to drink large amounts of water, minimum 2litres of pure water each day.
Face moisturising 
The most effective moisturizing of the face will be provided by properly selected cosmetics, such as serum, cream, mist and face mask.
The serum
should be used before applying the cream, which will perfectly complement it. The face serum will provide the skin with intense hydration and reduce the feeling of tightness. As a consequence, the skin of the face will gain elasticity and shine.
The cream
is the No. 1 cosmetic on the daily face care list. When used regularly, the skin will be well hydrated, elastic and smooth. Before you choose a face cream, consider your type of skin and age. Apply it evenly and lightly dab it in the face with circular movements. Remember to massage the cream from the bottom of the face upwards and from the inside to the sides.
The face mist
will cool the skin on hot days. It will bring immediate relief to the skin before sunbathing, during tanning and after spending long hours in the blazing sun. It will also work well if you need an express face refreshment during the day.
The face moisturizing mask
is a reliable way to fight with skin dryness. It soothes the delicate skin around the eyes, which adds shine and softness. After you wash the mask down, it's worth waiting about half an hour and then apply a layer of a rich cream that will help keep the skin moisturised for longer.