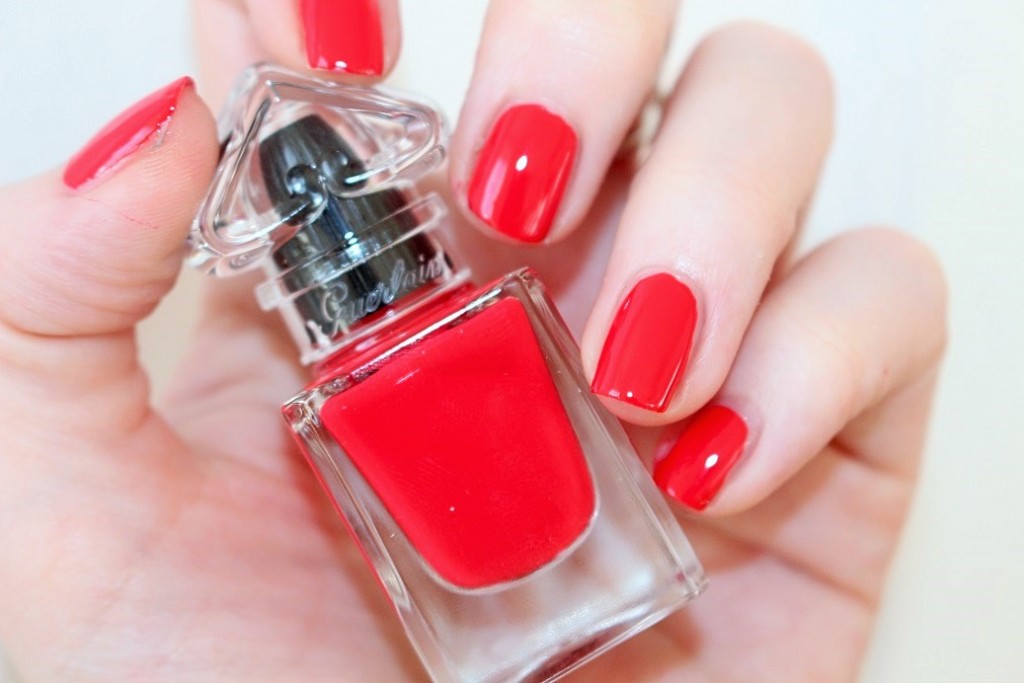 Beside lipstick, perfume and body lotion, Guerlain has in its offer also nail polish, La Petite Robe Noir. Although, this is not your average nail polish. This one is differentiated by its incredible scent and juicy colours. Read below to find it out for yourself how exceptional is La Petite Robe Noir.
Colours and fragrances of Guerlain nail polish
You can choose out of several colours, among them pink, red, violet, blue and black with violet brocade. La Petite Robe Noir provide shimmering finish to the manicure, have long lasting formula and beautiful floral fragrance. This cosmetic contains colourful pigments, which combined with substances responsible for increased elasticity and adhesiveness provide effect of precise and resistant to damage manicure.
What makes La Petite Robe Noir so original?
Nail polishes by Guerlain are perfumed, so that manicure became more pleasant than ever. There can be sensed aromas of bergamot, rose and raspberry. The scent is truly long lasting and you can smell it already after one layer. If you want your manicure to have even more of the beautiful scent, apply two layers of La Petite Robe Noir. The effect will truly be stunning.
How should you use La Petite Robe Noir by Guerlain?
To provide nail polish with better adhesiveness, use manicure base. Then apply chosen colour of La Petite Robe Noir. If your go to effect is perfect coverage, apply two layers of the cosmetic. And if you want to gain delicate manicure, one layer will be enough. Finally, apply some colourless top coat, which will fix the final effect and speed up nail polish drying. After a moment, your colourful and beautifully smelling manicure is ready.