Lots of natural ingredients are used in skin care. Rose oil is one of them. Both its gorgeous aroma and amazing benefits deserve our attention. How does it work and what can this magic liquid give you?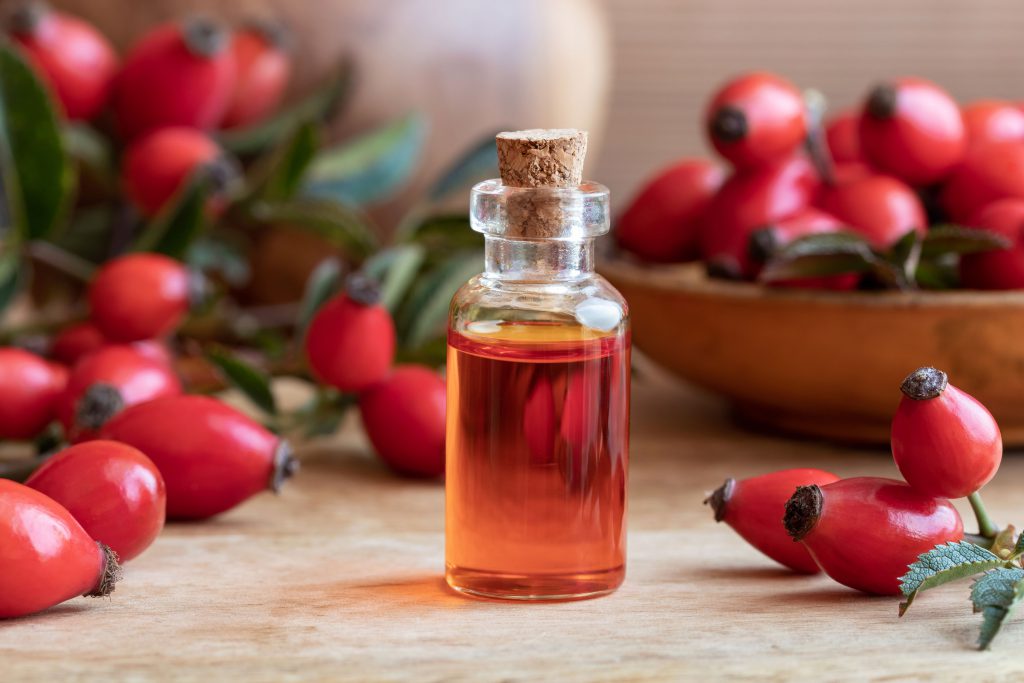 How is rose oil extracted?
Rose oil is one of the most valuable essential oils in the world. Believe it or not, a kilo of the oil is extracted from as many as five tons of rose flowers harvested only once a year in the morning. The oil is taken from the petals of Damask rose and cabbage rose. Both plants give a yellow oil which has an unmistakable scent.
Rose oil – benefits
Rose oil has a variety of effects to offer:
it has painkilling, anti-inflammatory, antiseptic and calming properties;
it is aphrodisiac so it's for those who have low libido;
it relieves migraine pain and PMS;
it repairs and rejuvenates;
it alleviates inflammation and acne spots;
it brightens pigmentation spots;
it controls sebum glands;
it smoothes out scars;
it is a brilliant aromatherapeutic oil;
it reduces stress, insomnia and symptoms of depression.
Rose oil uses
Rose oil has a wide variety of uses. Among others, use it for massage, baths, aromatherapy and inhalations, and add it to homemade and professional cosmetics. Regrettably, some people can't make use of rose oil. The contraindications include allergy, pregnancy, breastfeeding, age (under 7). Before using rose oil, check if you're not allergic. Mix it with a little of vegetable oil and rub in a small skin area. If no worrying changes occur within 24 hours, feel free to use rose oil.
How to store rose oil?
If you want to let the oil keep its properties, you must store it the right way. The product must be tightly closed in a dark glass bottle. You mustn't expose it to the sunlight. Keep it at the right temperature ranging from 10 to 20 Celsius degrees and keep out of reach of children.