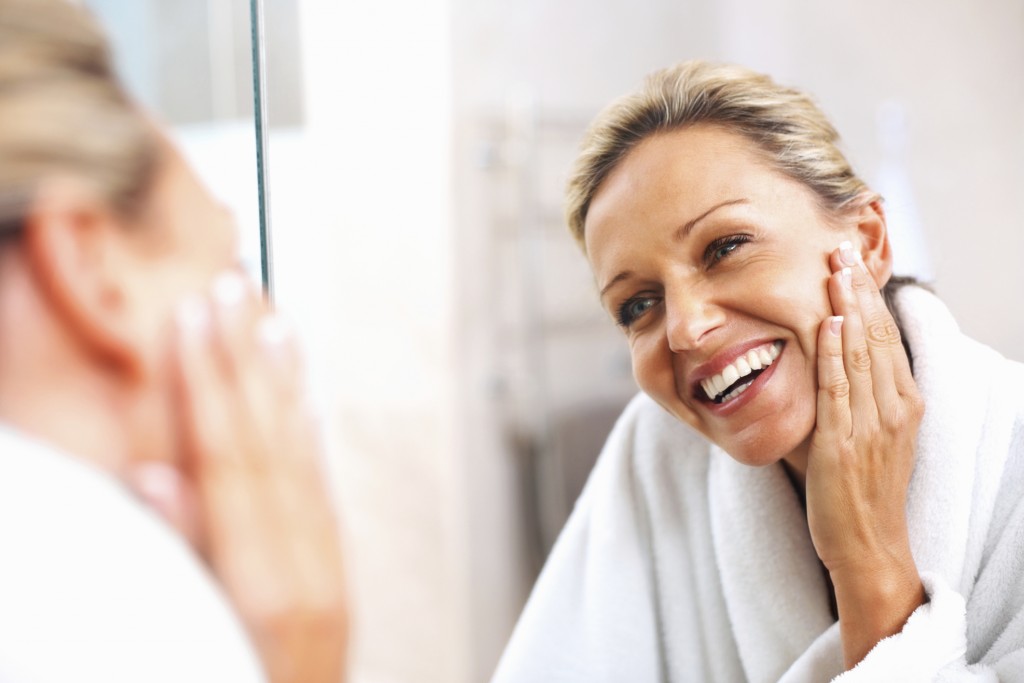 Sooner or later you will observe some wrinkles on your face. Unfortunately, we cannot prevent it. Luckily, the ageing process of skin can be slower down. You just need to use right cosmetics and have a healthy life style. How should you take care of mature skin?
Wrinkles are created due to internal and external factors. The first one includes genetics, while the second one external factors (free radicals, sun radiation) and life style (exercising, stress, diet, sleep). Genetic ageing cannot be avoided, however, you can inhibit the ageing process caused by external factors. How to do that?
Use antioxidants
With age, skin gathers more and more free radicals. These tiny substances damage collagen and elastin, in consequence leading to wrinkles and skin losing its firmness. This is why it is so important to use cosmetics with high amount of vitamin C and E, co-enzyme Q10 or retinol.
Use sunblocks
Sun radiation and long lasting tanning are the greatest enemies of woman's skin. Due to the sun are created the deepest wrinkles, discolourations and other imperfections. Great protection offer sunblocks, foundation with protective action or BB/CC creams. The best for mature skin are going to be cosmetics with natural sun filter, which additionally condition, nourish and strengthen. Avoid chemical filters; these ingredients can cause irritations and clog skin pores.
Exfoliate, cleanse and nourish
Peeling smoothers minor wrinkles, lightens discolourations and makes skin firm. This treatment will prepare your skin for following care and all the ingredients you will use as next will be able to better penetrate deepest skin layers. What is more, acne skin should be systematically cleansed. Sebum, dead skin cells and make-up residues can also worsen skin condition. Face cleanse will make your anti-age treatments easier. Do not forget to nourish skin, i.e. provide it with protective, strengthening and regenerating ingredients.