At-home skin care is as important as treatments done at the beauty salon. Both options serve to keep the complexion in good condition for as long as possible. Learn about the principles of at-home skin care and see what your everyday beauty routine should really look like.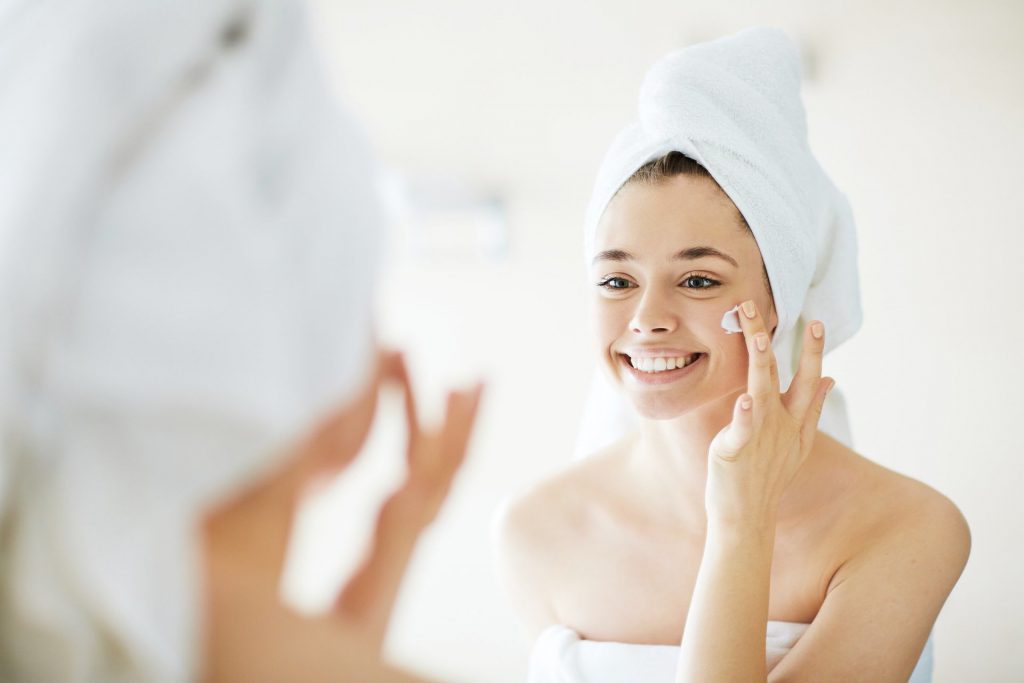 Principles of daily care
If you wish to have healthy and beautiful skin, you should follow the rules:
A gel or lotion for daily care.
Only these two cosmetics are suitable for cleansing and washing face on a daily basis. You should not use peels for daily skin care, because you could only harm it.
Moisturizing cosmetics.
You must use them every day to ensure that your skin has the right hydration level, and the hydro-lipid coat has not been damaged at any point. In addition, thanks to using moisturizing cosmetics, you delay the ageing process of the skin.
Alcohol-free products.
None of your cosmetics may contain alcohol because this ingredient has a drying, irritating and disrupting effect on the natural bacterial flora of your skin.
Makeup removal.
This is the fundamental stage in daily skin care. The removal of makeup, sebum, sweat, dust and dead skin can significantly improve skin condition. At the end of makeup removal, always use a toner to restore the natural pH of your face.
Drying the skin.
When you get out of the shower, do not rub the skin with a towel, but dry it gently. Strong rubbing can damage the skin that's been warmed up due to hot water used. Also, remember about frequent washing and changing towels.
Cosmetics with a dispenser.
They are the best in any skin care. Thanks to the dispenser (pump), you can be sure that no impurities will enter inside and no bacteria will be developed in the product.
The composition of cosmetics.
You do not even know how important it is in skin care. During your shopping, you should look through the cosmetic label to know which substances are the best for you and which must be avoided.
UV protection.
There is no beautiful and healthy skin without protection from solar radiation. Such products protect against free radicals, the formation of wrinkles, discolouration and even burns. Creams with UV filter should be used in summer and winter each time you are planning to go outdoors.