A good anti-redness serum will allow you to do away with the spider-like veins and burning sensation of the face. By reading on, you'll discover the best serums on the market giving your redness-prone skin health and beauty back.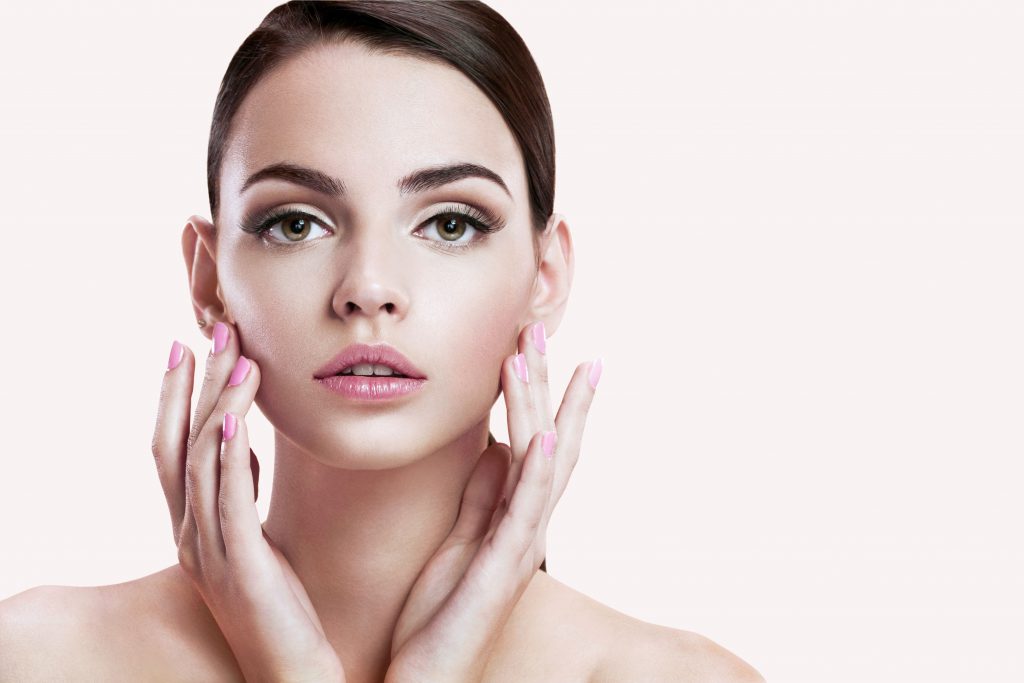 Serum is the best and cheapest remedy for broken capillaries and skin irritation. Plus, it's non-invasive and can be used at home easily. Moisturizers and other products also matter but it's the serum that penetrates the deepest layer of skin to fix it from within, making the face look way better. Check the highest-rated items and expert recommendations. See which anti-redness face serum is best.
The Best Anti-Redness Face Serums [Round-Up]
#1 Nanoil Anti-Redness Serum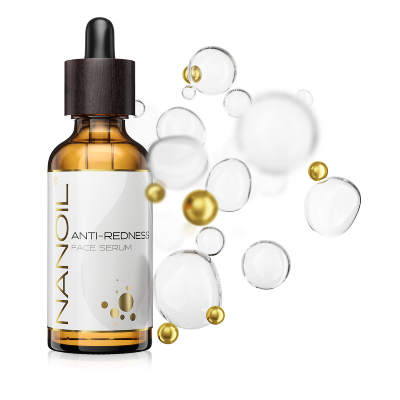 This one proves second to none. Because it's light-textured, it sinks in fast so you don't even feel it on the skin. It can be used twice a day and works well under makeup. The ingredient list is short and includes mostly natural substances. Nanoil Anti-Redness Serum improves condition of capillaries from within thanks to buckeye extract, making spider veins and red splotches less noticeable. Linden and cypress extracts are effective in soothing skin and strengthening its barrier. The product has an extra antiaging effect thanks to an extract from Punarnava plant, a natural antioxidant. Even if it's used everyday, it will last you long because it comes in a 1.69-oz bottle. It has a good price now and you can read more on www.nanoil.co.uk
#2 Caudalie Vinoperfect Serum
Caudalie Serum is a treat for fans of innovative skincare products because it contains Viniferine which – according to the manufacturer – is way more effective than popular vitamin C. It is extracted from French grapes and works on three levels: brightens pigmentation marks, prevents new ones, and evens the skin tone. Beyond that, the serum includes some fragrances. Around 98% of ingredients are of natural origin. Effects take a long time to appear but they're worth waiting for.
#3 Olehenriksen Truth Serum
A brightening makeup primer and anti-redness serum in one? Olehenriksen makes it possible! This serum belongs to the orange range for boosting face radiance. Of course you can use it at bedtime too, but it will give you great effects when used in the morning. It's owed to botanical extracts, orange and wild rose among others, which are high in vitamin C. These ingredients make the serum smell amazing as well. Hyaluronic acid, on the other hand, boosts hydration and reduces visibility of broken capillaries. Thanks to aloe vera, irritated skin is soothed right after application. Instead of a dropper, it comes with a pump applicator which tends to measure out too much product while the bottle holds only 1 ounce.
#4 Cosrx Pure Fit Cica Serum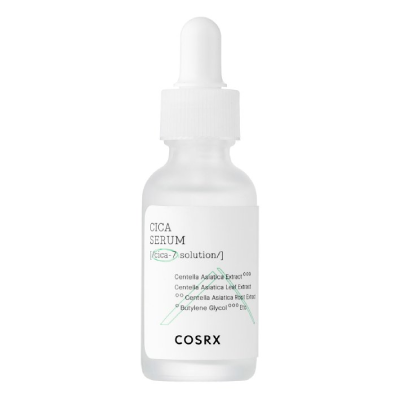 We had to add this Korean serum to our roundup. It is designed for treating broken capillaries, sensitive skin and acne. Centella extract is a key ingredient which fades inflammation out and makes spider veins less noticeable, repairing the skin. On top of that, it stimulates collagen synthesis and adds elasticity to skin, keeping it young for longer. Cosrx Pure Fit Cica Serum instantly soothes thanks to added panthenol. Asiatic acid strengthens the skin's barrier making it less reactive. The serum deeply moisturizes because it's rich in allantoin and betaine. It comes in a small bottle but you need just two drops for single use. The serum is quite thick and takes time to sink in.
#5 Pharmaceris N C-Capilix Serum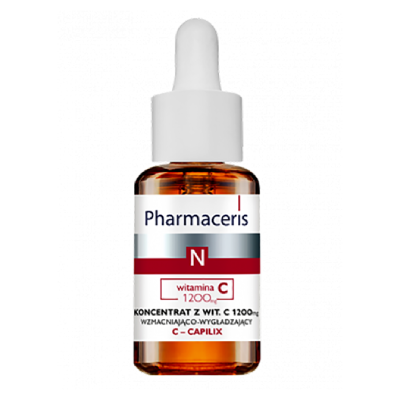 It's a natural formula, just a few ingredients, no synthetic fragrances or pigments. The key components are vitamin C, which brightens hyperpigmentation, evens the skin tone and strengthens vascular walls, and vitamin E which protects capillaries and keeps them from dilating. Pharmaceris N C-Capilix also contains three vegetable oils which nourish and maintain hydration. Regular use normalizes melanin production and improves skin's elasticity. It spreads on the skin easily and can be used even twice a day. However, it takes a long time to sink in and tends to leave a greasy residue. It has a standard size for a face serum (1 oz) and a very good price.
#6 Medik8 Calmwise Serum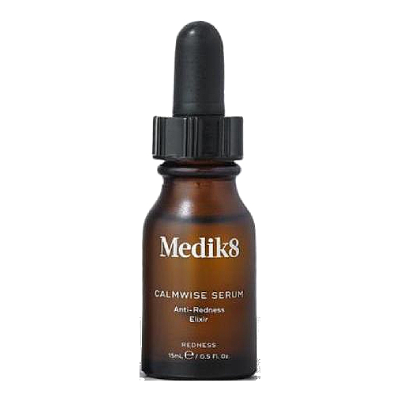 Even though it isn't dedicated to rosacea-prone skin, it works well for this type of complexion too. First it focuses on soothing irritated skin and bringing relief, and then it strengthens the skin's barrier and lessens redness caused by dilated capillaries for example. The formula doesn't contain any synthetic fragrances, colorants, parabens or alcohols. Instead, it's rich in a patented active teprenone, which reduces red patches. Another powerful ingredient is a sage extract which constricts dilated capillaries, clears the skin and soothes it. Medik8 Calmwise Serum is smooth and fast-absorbing, leaving the skin moisturized and relieved, not greasy or weighed down. Unfortunately it comes in a tiny bottle and won't last you long when used regularly.