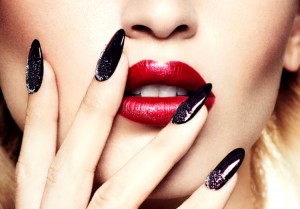 Colourful, juicy and delicious- this is the best description for the Carmex Lip Balms.
If your lips are chapped and dry, there is no better lip balm that will hydrate and keep them soft for long hours. Most people think that lip balms are great option for cold, winter days whereas dry sunlight can do as many damage to our skin. To keep lips protected Carmex balms have 15 SPF makes it a perfect match to your sunglasses. Additionally, our diet and the type of beverages we drink has a huge impact on the condition of our pout. Eating spicy food can contribute to your lips getting dry quickly.
The balm comes in three forms of packaging. You can choose from a balm pot, squeezy tube, or traditional stick form. The consistency is very lightweight and it gives you light cool, tangling feeling on your lips. The lip balm does not give you any gloss or shining effect, which makes it a great lip moisturizer also for men. Each packaging is in a strong yellow colour that is unique for Carmex products. The producer made sure you would find the right taste and smell that will suit you best. The choice is rich: Cherry, Pomegranate, Strawberry, Vanilla, Lime, and Original with the Mint Twist.
The consistency is light and it keeps lips moisturized and soft for long hours. The formula is non-sticky, non- greasy and as most of many lip balms it does not make lips glossy.
The Carmex in the form of a tube is quite stiff but when applied on lips, it melts and becomes very soft. The product in the pot has a consistency of a Vaseline and it needs to be applied with the fingertips. The tube, however, contains 4,25g of the balm and it is very practical, as it does not make your hands dirty.