Only 15 ml of hair oil captured in a small plastic bottle. Is it enough for at least four weeks of use? Yes, it is!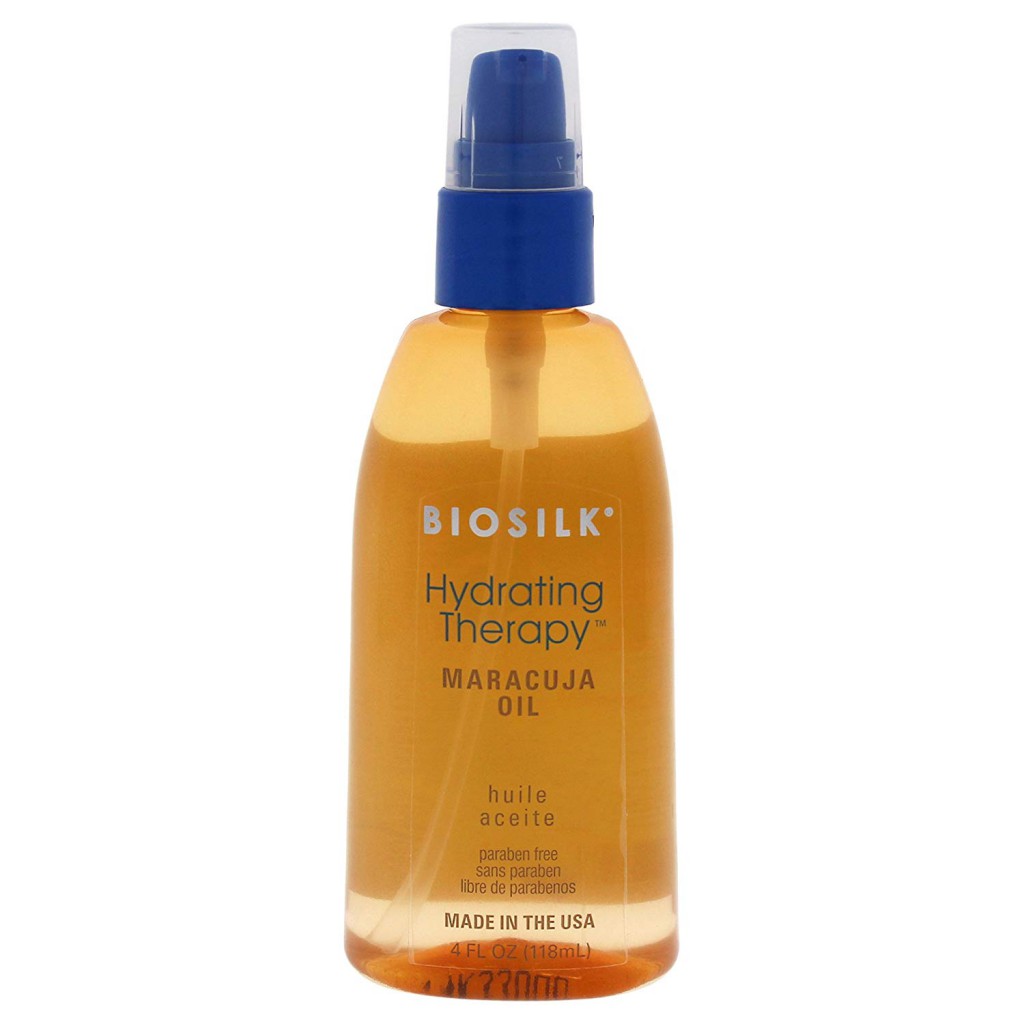 Biosilk oil is very efficient. It is enough to apply 1-2 drops to hair ends or to entire length of hair (from mid-lengths to ends). Thanks to such dosing, we will enjoy the oil for a month or even longer – depending on the condition of our hair.
Biosilk company has become famous thanks to a liquid silk (it was also sold in a small plastic bottle and gained women's recognition). Biosilk Maracuja Oil is likely to beat the silk because it contains a large amount of natural maracuja oil.
Maracuja oil is irreplaceable as a product that fights with the signs of skin and hair ageing. Maracuja oil is abounding in bio-flavonoids, carotenoids and omega-6 unsaturated fatty acids. That is why, it is known as a weapon against free radicals – their excess contributes to the gradual damage of skin and hair. Moreover, maracuja oil contains vitamins A, C, K, E which help to condition and strengthen hair as well as prevent its damage and loss. Biosilk Maracuja Oil moisturises and deeply regenerates hair. The product is enriched with liquid silk that delivers shine, softness and protection from unfavourable action of external factors and mechanical damage (pulling, intensive brushing). The liquid silk works as a conditioning product, styling primer and detangling cosmetic. Biosilk Maracuja Oil also contains quinoa extract that nourishes and rejuvenates hair thanks to large amount of minerals and flavonoids (they effectively slow down ageing processes).
Biosilk Maracuja Oil is recommended for dry and damaged hair that needs repair.
The oil is very easy to use: spread 1-2 drops on dry or damp hair, don't rinse. It can be applied to hair ends only, even a few times a day. Biosilk Maracuja Oil tempts with an affordable price and good ingredients.