Russian cosmetics have become very popular lately. This is because they often offer us great quality equal to well-known, prestigious brands, and their price is surprisingly low. Quality at a reasonable price? We are so into it!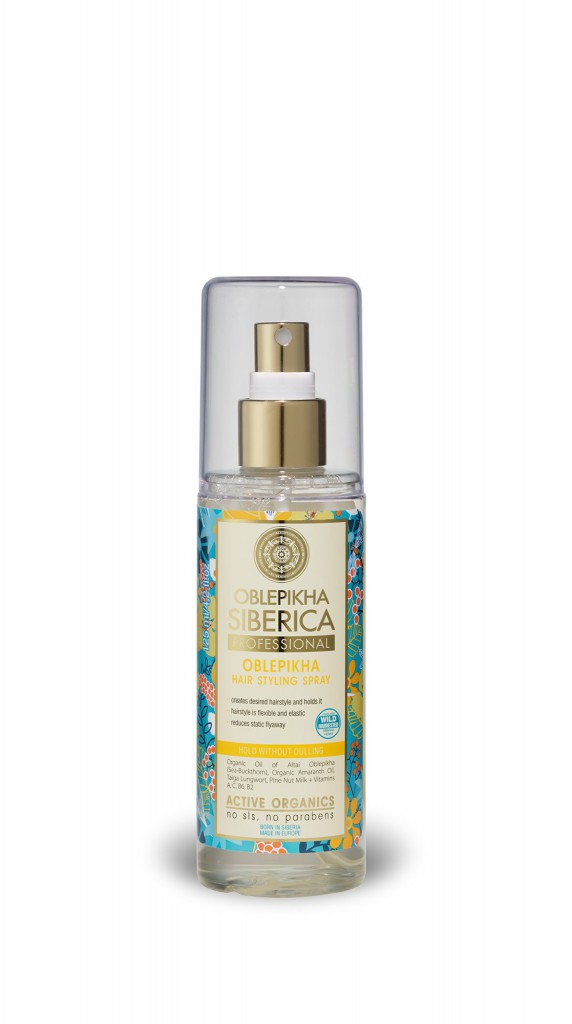 There are only a few hair-styling products available on the market that do not damage the strands and abound in natural ingredients. Their price often discourages you from buying, especially as the hairspray is quickly used up. So if you do not want to spend a large amount every month on a hairspray based on natural ingredients, reach for the Sea Buckthorn Styling Spray from Natura Siberica. The company issues cosmetics that are almost 100% natural. Sea buckthorn hair series promoted by the company keeps a very high level both for economic reasons (decent price) and quality (friendly composition and sensational performance).
Sea buckthorn Hair Styling Spray will not only ensure that the hairstyle will last for many hours, but will also protect it from the harmful effects of processing. It will be irreplaceable when blow-drying, straightening or curling. The sea buckthorn spray contains a wealth of vitamins and amino acids that are needed for hair to nourish and regenerate. Oil from the Altar Sea buckthorn takes part in the formation and assimilation of keratin, which is responsible for the good condition of the hair and maintaining its incredible shine. In addition, sea buckthorn oil is a very rich source of vitamins (including vitamin A, E and carotenoids) and polyunsaturated fatty acids from the group of omega-3, 6 and monounsaturated acids from the  omega-7 and omega-9 group. It has a strong regenerative, anti-aging properties and protects against the harmful effects of the sun.
The product's composition also includes a soothing chamomile flower extract and sage extract which has a soothing and anti-inflammatory effect on the scalp. The cosmetic also has a large amount of crimson, which is a rich source of vitamins E and B, iron, calcium, magnesium and potassium. All these ingredients are needed for your hair to stay healthy and look beautiful.
The Sea Buckthorn Spray from Natura Siberica comes in a beautiful bottle decorated with floral motifs and golden elements. It has the form of a spray with a diffuser, which makes it more efficient. The product is definitely worth recommending. It works like hairspray and conditioner at the same time. It's nice to be aware that the hair styling product takes care of it so well.