Our faces smile when we think about holidays. Long warm nights, scorching sun, sea water… It all sounds perfect. The sad truth is that salty and chlorinated water, over-exposure to the sun or strong wind cause awful damage to the skin. Keep reading to learn some clever ways to enjoy beautiful-looking skin all summer.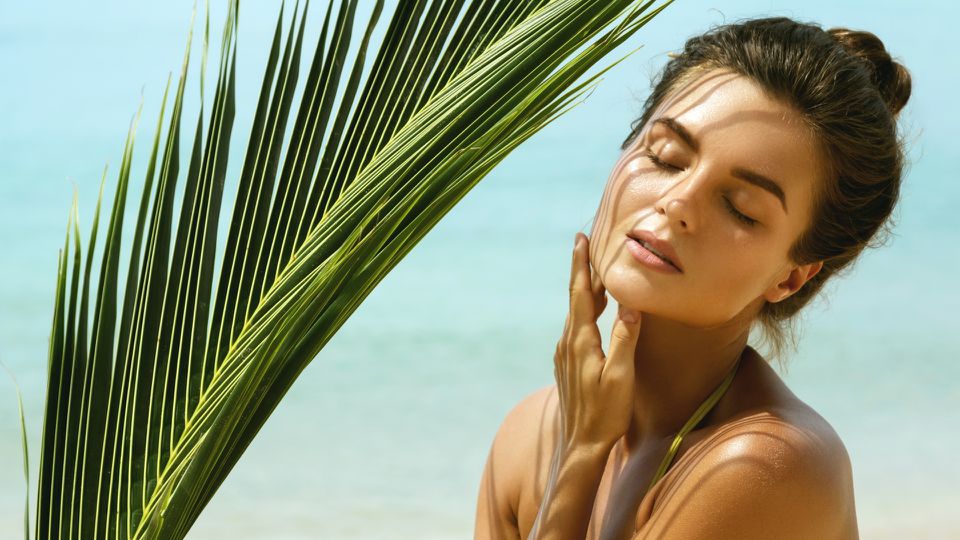 There are many factors that have an adverse effect on us during the summer. UV radiation speeds up the photoaging of the skin, leading to fine lines and dryness. Scorching sun also causes sun spots and increases the risk of cancer. Even for those three reasons, providing skin with all-day sun protection makes sense, doesn't it?
Summer skin care products
No matter if you're heading to the beaches of Sao Paulo or go for a city break, your skin needs high sun protection. In a big city jungle, your skin is having a hard time coping not only with UV attacking you from the sky but also the UV that bounces from asphalt and concrete.
Many people can't wait to lay their bodies on a beach towel and get a tan. Surprisingly, the darker shade that sees through the epidermis is the body's defense reaction against the destructive effects of solar radiation. If you want to keep your skin safe during the summer, you absolutely have to apply sunscreen and make sure your body is moisturized deeply.
Every cosmetic you apply in the summer must contain UV filters. This rule applies to both day and night face creams, body lotions and hair care cosmetics. Summer skin care products help you sunbathe safely and protect you from the sun damage. Heat protection products for hair locks water inside the shafts and maintain smoothness and shine. Go for deeply moisturizing, nourishing and soothing formulas – pack them to your baggage.
Every time you leave the sun, use an after-sun body lotion. Find a product that is full of active ingredients and moisturizers such as amino acids, urea, hyaluronic acid, allantoin, vitamins C and E or ceramide. Reaching for face serums and face tonics is also important, but these products should be applied daily, no matter the season.
UVA & UVB protection for skin
UVA contributes to premature aging by destroying collagen and elastin fibers in the skin. This process has its name – photoaging. One of the main reasons for erythema is exposure to UVB. It's said that UVA radiation is more destructive to our bodies because it penetrates the deepest layers of the skin. It causes pigmentation that is hard to erase. With all that being said, you should shield your skin against both types of radiation.