Zoeva is a brand that never stops — after their full of colours, highly pigmented and beautiful palettes stole hearts of women all over the world, they release another equally surprising and original palettes. Zoeva eye shadows perfectly fit in the summer trends and will make you the resort queen. Check out which one is closer to your heart.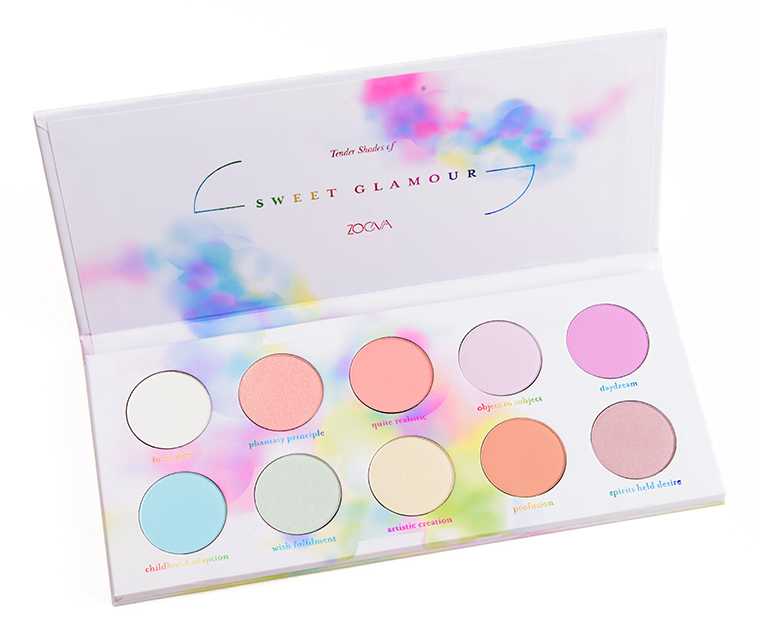 Zoeva Basic Moment Palette
It is truly astonishing nude eye shadow palette — you have never had something like it! The iconic Naturally Yours holds nude shades in cool colours range, but the Basic moment is warmer — colours are not violet but gold and copper — beautifully shimmers in the sunlight. Soft, pearl shade can be used as a highlighter, while the matte brown as a bronzer. It makes this palette absolutely enough for the summer trip — it will help you create make-up for every occasion and for face contouring.
Zoeva Sweet Glamour Palette
hese are shades for those of you who like to play with colour during the day. If you dream about delicate yet highly pigmented pastel daytime make-up — go for Zoeva Sweet Glamour. The palette matches every skin complexion and contains 10 eye shadows in subtle colours. From hazy violet and dusky pink, through subtle sky blue and soft brown to mint and écru — this palette allows an infinity of combinations. What is more, all shades can be intensified or lighten — it is all possible due to the white shades called fuzzy haze that is perfect to highlight your make-up in the area under the brow ridge. The eye shadows are suitable for formal events and business meetings, but also for a date. A pinch of black eyeliner to it and you have an edgy make-up. It is a palette to accompany you not only in the summer season.