Black Moroccan Soap (Savon Noir) is made up of only two ingredients but it tops all other cleansing products when it comes to the way of working. How is Savon Noir produced and what benefits it has? How to use the soap?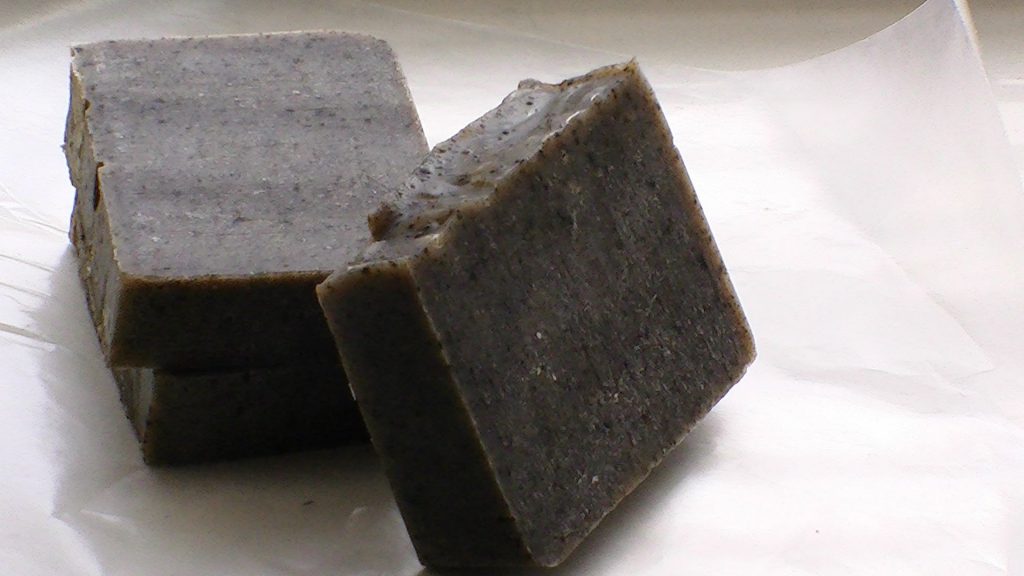 How is Moroccan black soap made?
Savon Noir is a traditional Moroccan soap which has been handcrafted using smashed olives mixed with olive oil for ages. At first glance, it doesn't look like a soap because it doesn't have the form of a bar or liquid. Considering the consistency, it resembles thick paste which melts when warmed up between hand palms. That's why it mostly comes in jars or plastic packagings.
Black Moroccan soap owes its consistency to the way of production: the ingredients are boiled in vats and they turn into thick mixture which has a characteristic fragrance (the aroma doesn't stay on skin). Actually, the black soap is not black. Because it is handmade (1) and extracted from various olive derivatives in various amounts (2), it may have different colors – from really dark green or dark brown to burnt caramel.
Savon Noir Moroccan Soap – benefits
The black Moroccan soap can be used regardless of a skin type. It's going to benefit even sensitive and allergy-prone skin (being allergic to olives and olive oil – which is extremely rare – is the only contraindication). Savon Noir removes toxins from skin and gently exfoliates. Thanks to vitamin E, it has an anti-aging effect. The soap moisturizes extremely dry skin and controls sebum secretion in oily skin. What's more, guys can use it instead of a shave gel because it softens the face hair and makes shaving easier.
How to use Savon Noir Soap?
In contact with water, the Moroccan soap turns into a velvet-like mass which is foamy and efficient. Originally, Savon Noir was used exclusively for everyday washing but it has far more uses. People fighting acne can use it for drying out the inflammation by applying a bit to a blemish so it can draw out the impurities and toxins, as well as speed up healing processes.
Try using Savon Noir instead of a regular makeup remover. Dampen your face skin, gently massage the soap in (avoid the eye area) for around two minutes and rinse out. Moreover, the Moroccan soap works like a clarifying and detoxifying mask for all skin types and you can use it even three times a week. To prepare such a treatment, mix some soap with a bit of water to get a smooth, thick emulsion. Next, work it through your face skin and leave on for up to 15 minutes. Afterwards, rinse the soap out with warm water. Make sure the product doesn't get into your eyes to avoid burning sensation and watering.
You can apply Savon Noir in such ways to your body as well. It is going to replace your foot scrub so you can get rid of callused skin: apply it to skin on your feet and massage for a few minutes, and then rinse it out. Moroccan soap works for diabetes patients because its regular use helps them prevent the so-called diabetic foot – if you're one of them, soak your feet in warm water with a teaspoon of Savon Noir for around fifteen minutes.