Apparently, everyone has an artistic soul. Now, if you want — you can put it to the test and become the colour creator yourself. Smashbox has something special for you this season.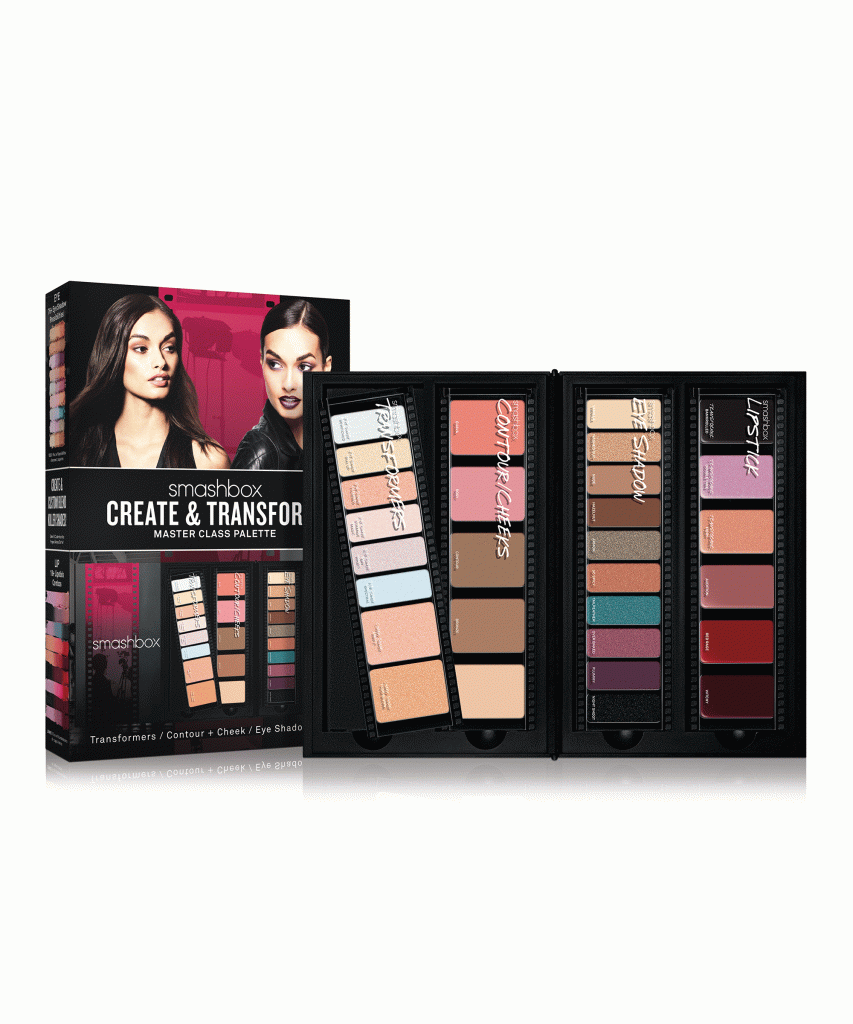 New exceptional make-up palette from Smashbox takes off all the limitations — it allows a creation of complete face make-up, that can become one of a kind and unique, because you can combine and mix individual colours to create new different shades. Smashbox Create&Transform Master Class Palette contains complete face make-up set (10 eye shadows with beautiful and diverse colours, from soft nude, through beige to brown, khaki, azure and violet). This is not all. Smashbox equipped their palette with 5 lipsticks and 5 contouring shades. Together, they create 20 stunning and highly pigmented cases. However, the interesting part begins when eye shadows and lipsticks we start to mix with attached to the set shades called "transform" — then you can create new combinations. It allows an infinity of possibilities. Endearing is that every eye shadow can be converted in the metallic, highly covering shade thanks to the special pigment included in the palette (night shoot). When taking it all into consideration, it is difficult to say how many shades this palette actually has. As many as the stars in the sky? Certainly, you will create a rock star make-up with it.
Palette gives many possibilities to everyone — who knows, maybe you will be the person to invent the new popular colour that becomes this season hit and take the world by storm for decades to come? Good luck and have fun!