Sheet facial masks are big in Korea but their popularity is increasing in other countries, too. There are lots of factors that make for it – mainly, the effectiveness, variety and pleasurable use. What are the properties of sheet masks, how they work and what effects they bring?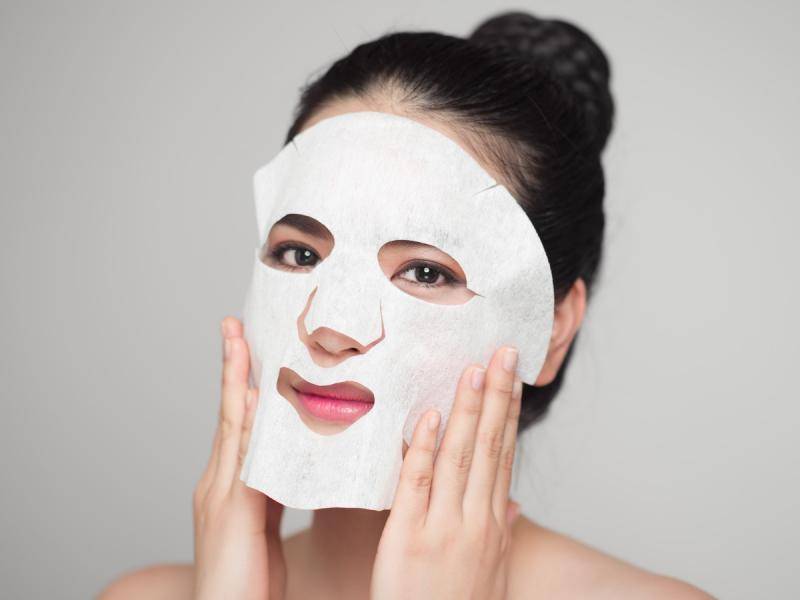 Sheet Masks – Properties
Sheet masks can be compared to a skin-nourishing and moisturising compress. Their shape matches the face, namely, it has holes for the eyes, nose and lips. Sheet masks are made from thin fabric infused with active ingredients. The fabric resembles cotton or hydro gel and it is soaked in essence composed of active moisturising, nourishing and lifting substances. Among them, you can find snail slime, glycolic rice extract and powdered pearl extract. The action of sheet masks is said to be intensive and very effective. However, the masks themselves are mild and safe for the skin.
How do sheet masks work?
Sheet masks are soaked in active ingredients that have nourishing, moisturising and soothing properties. They act more intensively and effectively than traditional paste or cream masks because the fabric – infused with vitamins, antioxidants, peptides and hyaluronic acid – clings to the skin, preventing these ingredients from escaping and making the penetration of the deepest skin layers easier. Moreover, sheet masks have a stripped-down list of components – free of additional substances e.g. thickeners which could block the action of active ingredients.
Sheet Masks – Results
Sheet masks work instantly. After the very first use, you can see the effects – glowing, softer and smooth skin. What's more, the skin is moisturised, nourished and firmer. That's why sheet masks come to rescue in crisis when we need an immediate beauty treatment before a party or an important meeting.