Tangled hair, under-eye puffiness, a button from the pillowcase imprinted on your cheek… Is that what your face looks like immediately after waking up? If so, read the text and you will know what to do with it. Discover reliable methods for perfect look in the morning.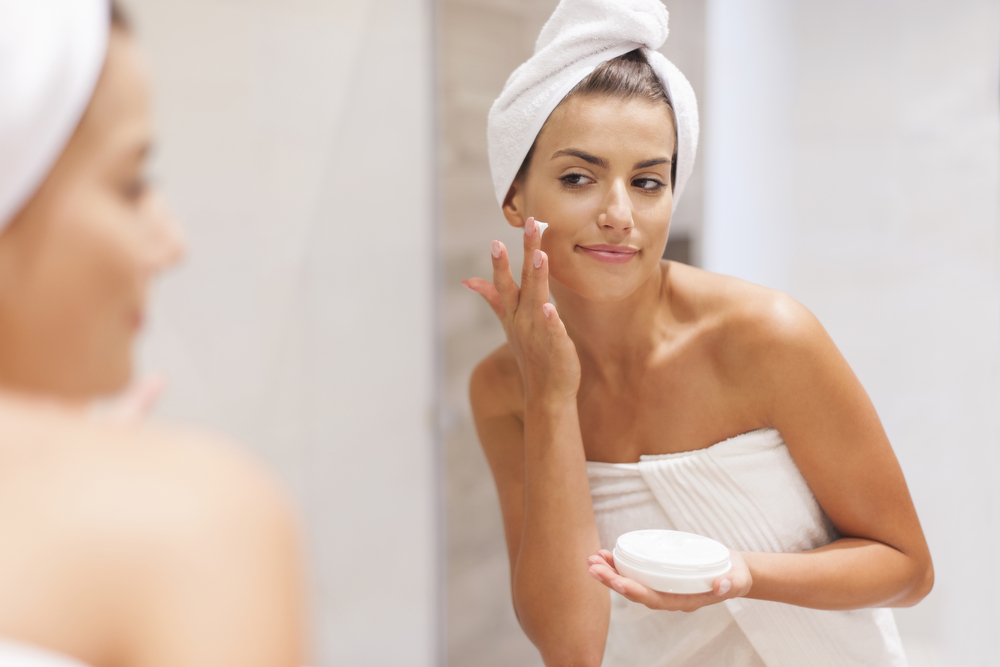 Trick number one: soothing and regenerating
In the morning you do not have to cleanse your skin as you do it in the evening. Neither exfoliating nor make-up removal will improve the beauty of your face. All you should do is to wash your facial skin with a homemade infusion of chamomile. This herbal liquid will soften and soothe your skin and refresh it after a good night's sleep. You can then apply regenerating cream, which will enhance the effects of chamomile. Use a cosmetic of a similar effect in the evening. During your sleep it will rebuild skin cells, smooth wrinkles and nourish your complexion.
Trick number two: refresh and moisturise
How to maintain proper condition of the skin without too much effort? First of all, turn on the humidifier. This device will provide adequate humidity in a heated room, and as a consequence, it will provide your skin with the correct level of hydration. This will allow you to take care of your face a lot easier. Moreover, an equally good way to refresh the skin is to use cold water. This way you will get rid of swelling and a sleepy expression very quickly. This mini cold bath immediately wake you up.
Trick number three: exfoliate; do a face mask
Although in the morning there is no need to exfoliate the skin, you mist want to use an enzymatic peel. The product improves skin tone, smooth small wrinkles and refreshes the skin. Massage it in circular movements, rinse off with lukewarm water and apply a mask. Good results will be provided by brightening, energising and regenerating masks. For your morning routine it is recommended to use natural ingredients, such as: honey, lemon, chamomile.
Trick number four: minimalist makeup
Your skin can be perfect not only in the morning. During the day, you can also look fresh and flawless. All you have to do is to use only few makeup products. Instead of a heavy foundation, use BB cream. Not only it will cover imperfections and unify the skin color, but will also nourish and beautify your face. On the cheekbones, the tip of the chin and ridge of the nose, apply a light layer of bronzer, and at the center of the forehead, under the eyebrows and temples use a gentle highlighter. Do not forget the blush, which will make you look younger. Apply it to the apples of your cheeks. To visually enlarge the eyes, use lengthening mascara. Make sure no to over use it, a lightweight layer is enough for a fresh and young look. Remember that your lashes cannot be covered with lumps.