Is your skin troublesome? Skin's condition is the main complaint of every other woman. If you are interested in the skin that is beautiful every day, no matter the time of the day then BB glow is for you. What is it, how it works, and should you try it?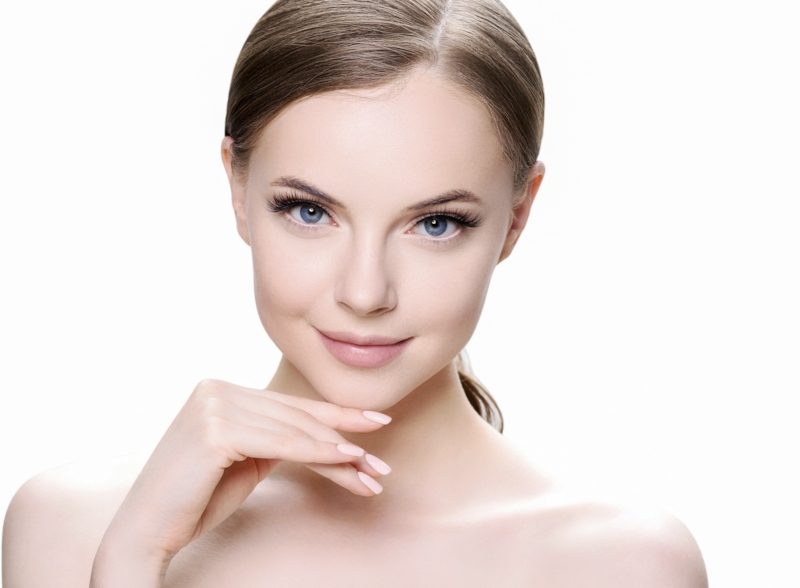 What is BB Glow?
It's a permanent make-up treatment for the face. It evens the skin tone so that you can have flawless skin always.
BB Glow – for whom?
BB Glow is a permanent make-up created for women dealing with permanent imperfections on their faces, such as scars, hyperpigmentations, and blemishes. It can also be a solution for dull skin with scars, hyperpigmentations, and other imperfections that are difficult to camouflage with daily make-up.
Thanks to it the skin tone is even and all imperfections are concealed. BB glow means radiant, glowing face. The treatment comes from Korea where it took the beauty industry by storm.
How does BB glow work?
This treatment is a permanent make-up variation. It is made by injecting the pigment under the skin so that it becomes even and no longer requires a foundation or concealer. Thanks to it, you can bid farewell to high coverage foundation and instead use just slightly toning and conditioning BB or CC cream – obviously if you feel like it.
It is important that BB Glow can be done not only for the face but also for the neck and cleavage.
BB Glow step by step
Beautician starts with regional anesthesia of your face – it is a necessary approach because BB Glow interferes with epidermis and it's not a pleasurable experience.
Skin is thoroughly cleansed, exfoliated, and smoothed out so that nothing could impede the action of the pigment.
The next step is to calm the skin and balance the pH with a special toner.
Once the anesthesia kicks in, the most important stage begins, which is permanent make-up. The professional applies special serum that evens the skin tone. This cosmetic is not applied in a traditional way, but microneedles – that is why it reaches deeper skin layers and does not stay on the skin's surface.
Application of moisturizing, soothing, and protective cosmetics. After the treatment special product is applied to protect the skin and speed up its healing process.
The treatment takes around 2 hours. Approximately up to 2 weeks post-treatment it is recommended to use creams with high SPF and to avoid the sun. Just like every other permanent make-up treatment, you will have to redo it over time. When you have a skin with plenty of imperfections, it is recommended to make 2-3 BB Glow treatment though the improvement is visible already after the first one.
BB Glow – the benefits
evens out skin tone
always flawless skin
perfectly-looking skin
skin free from hyperpigmentations, scars, and freckles
always young and rested skin
no need for the use of foundation