We all know how important it is to cleanse the hair and scalp regularly. We also realize that many shampoos, in fact, contain ingredients that can stick and make the hair dry, as well as irritate the scalp. The solution is to wash your hair with baking soda. How does it work?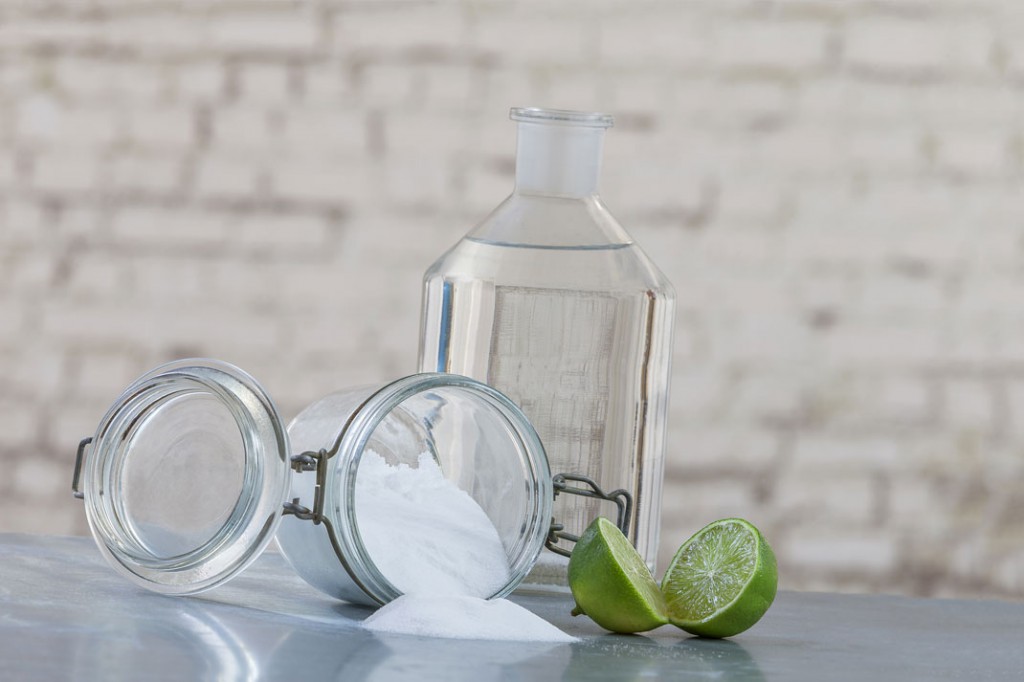 Few people realize that we can take care of the health and beauty of our hair already during the washing. Cleansing is the basic form of care – it allows your hair to regenerate quickly without the burden of excessive amounts of sebum, cosmetic debris or the toxins accumulated during the day. Not only do we feel fresh after washing the hair, but also our hair becomes full of vitality. Provided that we wash it using the right method.
Why does the hair get frizzy after washing?
Often times, the hair does not look good right after washing. It is frizzy, matt, dull, rough and difficult to comb. Also, it needs time after washing to return to its natural appearance. Without a conditioner, it cannot be combed, and the shampoo often causes a loss of glow. How is this possible since today's hair shampoos combine both the properties of washing and conditioning products?
It turns out that the washing ingredients found in shampoos are to blame for. They effectively cleanse the hair and skin of excess sebum and impurities, but at the same time get rid of the natural protective barrier that's been created by the lipids. By the time the water-lipid layer rebuilds, the hair may be dry, rough and dull, and the skin irritated. This is the whole explanation of why your hair can become frizzy after washing.
How to prevent it?
Of course, you can fight this phenomenon. There are many ways for your hair not to suffer from every wash. Here are the most popular methods of combating frizz.
hair washing with natural shampoos without SLS, SLES e.g. baby shampoos,
washing hair with the help of a conditioner,
regular hair oiling before and after washing to nourish the hair,
or washing your hair with baking soda (without shampoo).
Baking soda – a substitute for a hair shampoo
people who have to wash their hair more often because of their tendency to become greasy should look for alternatives to a traditional hair shampoo. The risk of skin irritation and drying of the strands increases. What can you use as a shampoo substitute? It could be a conditioner, but this is a method that will not work for people with thin and fine hair. It can become flatter and completely devoid of volume.
A better solution is to use baking soda, which absorbs excess sebum, cleanses the scalp and hair, as well as acts antibacterial and gets rid of unpleasant odors. Therefore, washing the hair with baking soda is a good and natural solution.
Washing your hair with baking soda, step by step
The proportions are important. For one wash we need 1 tablespoon of baking soda diluted in half a glass of lukewarm water. This mixture is a substitute for our shampoo.
Make sure to soak all hair and scalp well because dry baking soda can be too irritating. If we do not want irritation, apply it to wet hair.
Apply the previously prepared solution to the head at the base of the hair and perform a gentle massage. The most important is to cleanse the scalp. You do not need to apply soda to your entire hair.
After a while, rinse your hair with warm water. Hot water can unnecessarily open up the scales of hair and cause frizziness, whilst the cold water may not properly rinse out the soda.
After washing: cider vinegar rinse
Baking soda is alkaline, which does not necessarily correspond to our hair. For this reason, it is necessary to use an acid rinse which neutralizes the pH and restores the acid-base balance to the hair and the scalp after washing. Without this, washing your hair with baking soda can bring the opposite effect to the intended one – instead of refreshed, light and shiny strands, you will end up with rough, dull and not very nice hair.
After thorough rinsing of the soda from the hair, it should be rinsed again with vinegar or another product with an acidic pH. How to prepare such a sour rinse? Just mix 1/3 cup of apple cider vinegar (or lemon juice, but it can lighten your hair) with 2/3 glass of lukewarm water. Such a homemade mixture can be replaced with a readymade acidic rinse, e.g. raspberry rinse from Yves Rocher. Now it's enough to pour the prepared mixture over the hair, wait a moment and rinse again with lukewarm, pure water. The hair should be smooth and shiny after such treatment.
Washing hair with baking soda – facts and myths
Hair washing using this method does not take longer than traditional hair washing with shampoo.
Hair rinsed in vinegar does not have an unpleasant smell because the scent of vinegar evaporates quickly.
Baking soda does not cause increased hair loss.
Hair washed with soda and vinegar does not get greasy more quickly than after using a regular shampoo.
Properly used baking soda, for example in a smaller amount, should not irritate the skin.